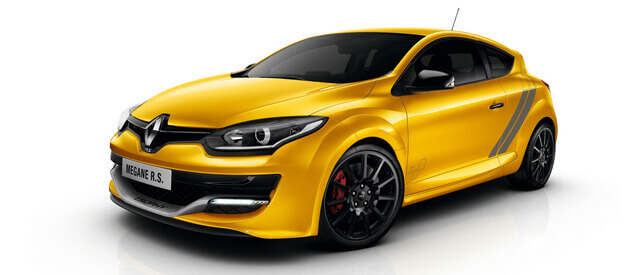 4

Apr

16
The Megane RS set to be five-door only and will rival the Focus RS with powerful Renault engines
The next hot sport Renault Megane RS is getting ready to rival the Ford Focus RS. The Focus RS is ruling the hot hatch market with 345bhp Ford engine and the all new Megane has decided to rival it with equally powerful engine and other features.
However, it could get four-wheel drive configuration with an awkward feature of rear wheel steering system. Renault is up on the Megane project with hard-handily.
How it will beat the Focus RS?
When you have a global chassis control system on your vehicle, the torque vectoring, and rear wheel steering on four wheel drive will be an enjoyable mania for you. And the Megane has all this available on the RS.
Then there will be no issue for the Megane to beat the Focus RS. The brand is keeping the things close with the Focus RS and it is expected to appear in 2018. It will be the only five door coupe on the market and will cost around £30,000 in the UK.
Renault Megane RS engines
The power delivery was the first challenge for Megane when they target to compete the Ford Focus, the current Megane offers 271 bhp however the coming model will generate 300 bhp from a 2.0-litre four cylinder turbocharged engine.
Patrice Ratti, the Renault boss has confirmed that the RS will probably get a manual transmission as standard and the EDC dual clutch automatic will be offered as an option. This transmission was previously used in the Renault Clio RS.
The EDC gearbox
The Renault boss said that the EDC gearbox offers the car up to new markets like Japan and Australia but the preference will be given to the manual gearbox. The new Megane GT was developed by Renault Sport and features a rear-wheel steering system that will make its way in to the RS models and this set-up improves the mobility even at low speeds and the stability at higher speeds.