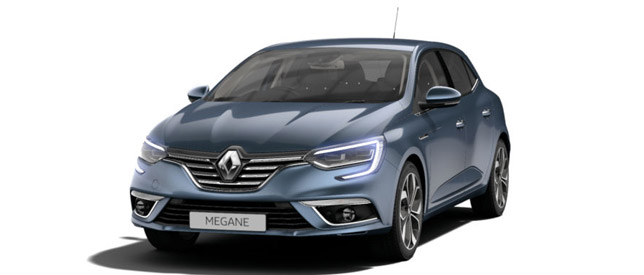 16

Jan

18
Refinement and interior have been focused much in new model of car
The segment with the toughest competition is definitely hot hatches in auto industry around the world and French carmaker Renault has launched next generation Megane to get an edge over others. Four-wheel steering is something new that does not mean a full four-wheel drive but boosts agility of engine.
Renault range of engines comprises of two petrol and three diesel engines. All of them have six-speed manual gearbox but GT model is an exception that for petrol has seven automatic and six-speed EDC for diesel. Though the company is much focused on refinement and cabin comfort still Renault Megane managed to perform well with pro driving dynamics.
So riders get nimble but noiseless riding experience at every speed. The suspension absorbs bumps well and does not pass them on to people in the cabin. It remains very much composed but sharp edges can disturb the riders so be careful while passing through.
Exceptional fuel economy of diesel engines
Exceptional fuel economy per gallon is possible with any of the diesel engines and low tax ratio clearly indicating it a good company car too. At a single glance, you would find it a solid car that is well built and modern-day body design. Diamond logo on front and LED tail lamps to make the exterior eye-catching. Inside the car, you would also notice huge progress in quality.
Cabin finishing has improved a lot
Infotainment system of the vehicle has been replaced by the latest one. It is controlled by seven inches touchscreen smartly placed on the dashboard. Clear graphics and responsiveness have made it easy to use.
Impressive interior is the key feature of the car and some trim packages offer even portrait like bigger touchscreens. Finishing of the cabin has improved a great deal if you have witnessed the previous one.
High-quality material and posh fabric combination are doing the job well. With all these upgrades it is the contender to be one of the finest in this class. The steering wheel is designed to let driver control most of the technology features without stretching arms.
Six trim levels of Megane are full of appealing features
The six trim levels are very much capable to satisfy the buyer's desire to customize their Megane car. Even the base level Express Plus has an array of equipment's like Bluetooth, USB connectivity, tinted windows and daytime LED lights.
In the next package satellite navigation and more sophisticated infotainment system enriches the list of facilities. Many features become automatic and driving modes also added. Parking sensors, bigger touch screen alloy wheels and reversing camera are present in next one.
Fourth trim level adds leather upholstery and full LED headlights in this line of features. For sportier models sports seats, matching grille and sports steering you will need the fifth trim level.
The last one gets four-wheel steering, dual clutch automatic speed transmissions and it is available only for the top petrol engine that is fastest in this range.