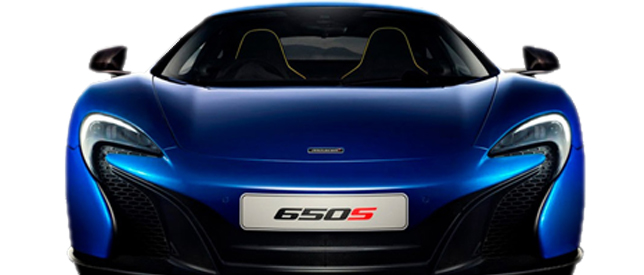 3

Mar

14
Brand New McLaren a mash up of 12C and P1
One second quicker than McLaren F1 to 200km/h
Coupe as well as Spider versions will be offered
What happens when you take 12C as a starting point then add a bit of styling and technology from the P1 hypercar: the new 650S is the result. The 650S will be revealed at the Geneva Motor Show in March together with a Spider version and will fill the gap between the 12C and the P1. Under the hood it has a 3.8 litre twin turbo V8 engine with an increased power output of 25 bhp to 641 2bhp. This increase in result means the 650S is a second quicker than the McLaren F1 to 200km/h. It takes 3.0 seconds to get from 0-60 mph and 8.4 seconds to go from 0-125 mph. The CO2 emissions have also been cut down to 275 g/km.
McLaren has made the 650S faster, louder and more controllable when you want to cut loose, but also more comfortable and better equipped when you don't. The new damper mounts have helped McLaren to improve ride and new clutch will make the 650S smoother in auto mode. Four new colours are available too, along with higher levels of standard equipment which includes carbon-ceramic brakes, sat-nav, DAB radio, forged alloys and full Alcantara trim as standard with a rear parking camera and carbon-fibre racing seats offered as an option.
The simple difference though is the new front end inspired by the P1, as a theme we'll see on future McLarens including next year's £120,000 Porsche 911 Turbo-rivalling P13. True to McLaren's obsession with engineering, the front end isn't just for show as it helps to create 40 per cent more down force than the 12C at 150mph. Both cars use the same headlights too. The McLaren 650S Coupe will be priced at £195,000 where as the Spider will be available for £215,000. It is available to order now, with first deliveries at the end of March.