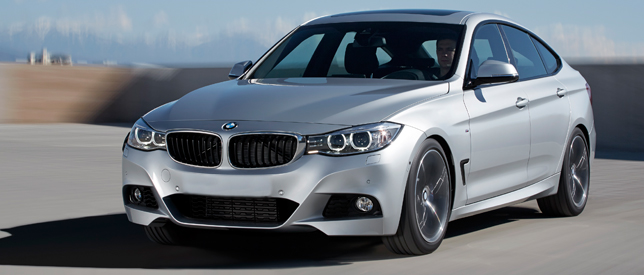 21

Nov

15
The BMW 3-Series has stunning driving features with efficient engines in its latest 2015 version!
BMW is looking forward to compete and beat its rivals with the upgraded 3-Series, the company has put tremendous engineering expertise to build more efficient engine and improved driving dynamics. BMW has revealed the details of the all-new 2015 BMW's 3-Series with multiple engine options and modification in chassis.
BMW has achieved another milestone by keeping CO2 emissions figures to the lowest. The 3-Series has been divided into two broad categories SE Saloon and Estates cars. BMW has put the optional four-wheel drive in its new 3-series which is available in 330d, 320d, 335d and 320i models, but there is a choice of manual to automatic transmission.
Latest Power Versions
There are new diesel engine options that have been developed for BMW 3- series' latest versions. The various trim levels have different power options with four-cylinder diesel engines. The 316d model has 114bhp and 318d has 148bhp. It is important to note that 320d and 320 ED trims are defined as Efficient Dynamics.
The 320d comes up with automatic and six speed manual transmission. It has 188bhp and generates a torque of 400Nm, attains the speed of 0-62mph in 7.2sec. The CO2 emission figure stays at 106g/km with both transmission.
Efficient Dynamics
The 330d trim level offers power output of 255bhp and generates a strong torque of 560Nm with 3.0-litre six-cylinder turbodiesl engine. It attains 0-62mph in 5.6sec whereas CO2 figure stays at 129g/km. The 330d has automatic transmission only.
The 320 ED best defined as XE rival, (the XE is Jaguar's cleanest car which emits CO2 of 100g/km). The 320 ED emits 99g/km of CO2 with its automatic transmission. It has power output of 161bhp and torque of 400Nm, 0-62mph is achieved in 0.6 second.
Turbocharge Petrol Engines
The 1.5-litre 3-cyclinder turbocharged petrol engine has an output of 134bhp available in 318i, known as B38. Its CO2 emission figures stay at 116g/km, whereas the four cylinder petrol engine provides power output of 181bhp and generates a torque of 270Nm.
There is another power option of 248bhp that produces a torque of 350Nm and can be found in 320i. The 3.0-litre six-cylinder petrol engine has an output of 322bhp and torque of 450Nm, it attains 0-62 sprint in 5.1 seconds. It is available in 330i trim.
Notable Changes
BMW has used the same old platform to make the new 3-Series. However, notable changes have been made in regards to driving and tech features. The electric power-steering system has been redesigned and reprogrammed.
The BMW's 3-Series has received considerable changes in regards to the styles and designs, all models look wider and elegant. The front and rear bumpers have been replaced with longer ones, the LED based light has been incorporated. However bonnet, wings and doors remain the same.