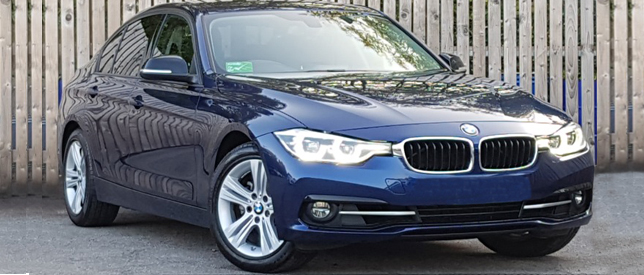 15

Oct

18
Engine power will make you wonder what more it can do
It is a quality which most of the BMW beginning models show and you cannot find it anywhere else more common. You get to enjoy that feeling which is most of us would expect from a leading brand. Don't go fall for that common look this company gives to most of its saloons. Dig deep down and there will be a whole world of engine throttle ready to be discovered. If not anything else impresses you this one thing surely will. There is speed, handling excellence, good quality cabin materials and a good set of technology waiting for you in the BMW 320i. It will not make an impression of the position and you do not have to compel people to believe that it is not.
They will by all the well-built and placed things misjudge its trim level easily. Even if you want to make the cabin classier there are things which can be picked up from the options and make it of your choice. There are also BMW 320i engines for sale if a substitute has to be fitted. And if you want to get it at a reasonable price then go for the reconditioned BMW 320i engines and you will not be disappointed with them.
The Superb Dynamic Engine
There is a 2.0-Litre four-cylinder engine which implants power in this BMW. The output it generates is 184 hp and the sprint from 0-100 km/h in just 7.3 seconds. But hold on, is your mind processing to think that there will be a lot of effort and rev needed to reach this timing? Then make it calm down as no such thing happens and there are surprises yet to unfold.
The 270 Nm of torque starts to show itself from just 1,350 rpm and reaches the peak at 4,600 rpm. And this does not end here. If you want more than it will happily provide you more as this one does not mind revving further to please your sense of achievement. But if you want your engine to last long then being in the limit will do the job for you as there is nothing like original after all.
Handling Makes you Sit in for Ever
You can easily score this one at 10 before even thinking of any flaws. Do not buy it if you do not know how to drive and still want your car to do the thing for you. This one does not ask for much. You should know how to drive and have a proper steering wheel in your hand, that's enough. The grip on the road is amazing and it can maintain that grip even in the most slipping weathers. Rain and snow will not stop you to enjoy the weather in your BMW. Comfort is still there no matter which mode you choose and there is no boundary to which road type you should travel to reach that comfort. The suspension works beautifully with the engine and the cabin remains calm and quite giving the driving pleasure you may have expected from this brand.
Cabin Comfort
The cabin quality is pretty good with good room for the passengers at the front and back as well. Two adults can easily fit in the back.
However if you want to stretch your legs a bit then finding space under the front seats is impossible, this is a little uneasy situation you have to cope with if sitting at the rear seats. The driver gets a good position to get the perfect hold of affairs on road with this lovely starter. The sport frontal seats are fit for long drives. They give the perfect back support to the driver to end the journey without feeling fatigued. Even on potholes, the ride remains stable and the cabin remains unaffected.