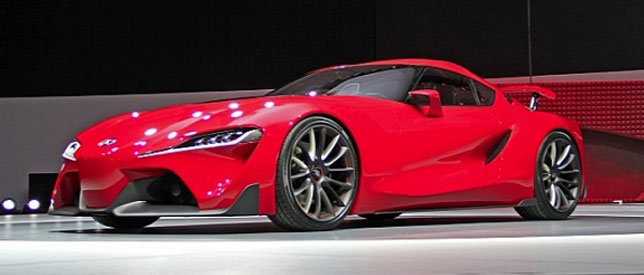 1

Mar

17
Powerful Petrol Engines are Perfect for Speed
Toyota Celica, has been one and only of its style
The Toyota Celica is a sports car produced by the house of Toyota from 1970. From its beginning to the present it has been introduced in different models, powertrains and trim levels, all over the world. Toyota used rear-wheel drive layout in the start but afterwards shifted to front-wheel drive assembly.
With lot of variations in technology during its whole career, the Celica has been the most outstanding car ever produced by Toyota. During its 36 years of career it has been produced in hatchback, notchback, lift back, coupe and convertible as well. In 2006 the Toyota closed the production of Celica officially, in Japan. Now we haven't any successor of the Toyota Celica.
Petrol engines at their best, especially in T- series and GT models
Throughout its career Toyota has used good engine range in Celica to give high performance and tough time to its two major rivals, Mazda and Nissan. Its GT model is ever popular in coupe stance. There is a huge lineup of engines that has been used in Celica's different models and levels.
The 1.8-litre VVTi petrol engine of Celica is capable of producing good speed with perfect control. It takes 7.2 seconds to get 0-62m/h. The maximum speed of this four-cylinder 16 Valve petrol giant is 140m/h. It produces 189bhp with 133lb/ft torque, more than enough for a smart car like Celica.
Celica is for speed and cruising, so the fuel average is not healthy one. It gives 33m/g of fuel average with 200g/km of CO2 emissions. The six-speed manual transmission system with front-wheel drive assembly makes a good combination for cruising. This engine has been reserved for GT range only throughout of Celica's tenure.
There is another version in this petrol engine with 140bhp and 125lb/ft torque. It takes 8.5 seconds to reach from 0-62m/h with top speed of 127m/h. This version is less powerful than the previous one but gives a perfect ride with 36m/g of fuel average and 185g/km of CO2 emissions.
Toyota Celica Trims
In T-sport trim level of Toyota Celica the 1.8-litre VVTi petrol unit is in its best performance and achieves 0-62m/h in 7.0 seconds the fastest time span in Celica range.
The 2.0-litre 2d has been used from 1994 to 1999 in Toyota Cabriolet. It is of 168bhp and 137lb/ft torque. It has been equipped with five-speed manual transmission and front-wheel drive. It is capable to reach from 0-62m/h in 8.5 seconds with top speed of 134m/h. It is not fuel friendly version and gives 31m/g of fuel average with 223g/km of CO2 emissions.
 Impressive features of the Toyota Celica
Its sleek body looks, aerodynamic layout and road hugging structure has given the Celica excellent road grip and perfect control during high speed of 140 m/h. The New Toyota Celica has been a fully equipped and modern car with power windows, sunroofs, full body kit, 17-inch alloys and huge rear wing, its look has been resembled with game cars. In GT model, classy and stylish interior with sports seats and a GT gearknob gave a great impression to impress.