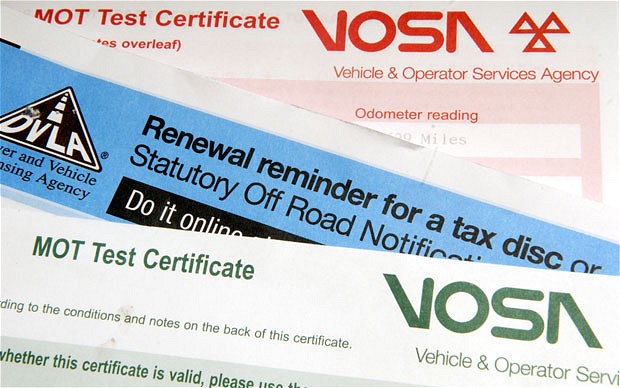 8

Oct

13
MOT is an annual vehicle servicing and fitness testing process that pressurise your nerves until you hear that your most loving car is trustworthy and allowed to be driven on the road until the next test. It does not matter, how well your car is maintained and decorated and how much you believe in your car, a slight feeling is always there that stress your nerves when your vehicle is parked in the MOT compartment. The issue is how likely the new cars pass their first MOT after spending just three years on road, VOSA (Vehicle Operator and Services Agency) is responsible to deliver data and facts about the cars and their MOT details, they have release list of top ten cars with the highest rate of passing first MOT. This list of top ten cars is based on MOT tests from 2010 to 2013. 
10- Suzuki Splash
Suzuki Splash has a first MOT passing rate of 88.1% with an average mileage of 16,775 miles. This data about the Suzuki Splash is based on 1048 tests. The Splash is an elegant Supermini car which is equally good to drive as it looks, it has great looks, sense of fun, practicality, well capable, fully loaded and well-mannered steer.
9- Land Rover Freelander
Aha! Land Rover Freelander, we know many of you will be surprised to see it on the list? It might be hard to be believe but 88.8% of Freelander examples has passed their MOT without a glitch, which is marvellous for a 4×4, considering that the average clocked mileage is 33,087 for the 9833 vehicles tested.
8- Audi TT
Audi TT has secured eighth position in the list with first MOT pass rate of 89.2%, the result is based on 4137 tests where the average millage covered by the vehicle was 27,460 miles. These figures prove that good shapes and looks don't mean that it lacks in reliability. Audi TT has a great story to tell to the coupe car owners who are looking for their first MOT.
7- Audi Q5
Oh! again another Audi in the same row but sadly, it is the last European manufacturer to make the list. Audi Q5 has flown the flag for its parent country Germany; it has impressive results with a pass rate of 89.3%. Total vehicles participated in the test were 2,488 and the average populated mileage 35,669 miles. The average mileage means that Audi Q5 has travels more than 35000 miles in three years before go for its MOT tests.
6- Lexus RX
Lexus always talks about high mileage and durability, however, it has the passing rate same as the Audi Q5 at 89.3% but the difference is in average mileage covered by the RX. It tops the Audi Q5 by 61 miles on average and won, the results have been sampled from 1796 tests of the vehicles with 35730 miles travelled on average. The Lexus RX is clean, economical yet smooth and even faster. Lexus's sporting crossover makes some wisdom regardless of its high price in the market.
5- Toyota Yaris
Such low emissions of CO2 means it has been exempted from road tax but also the Yaris has passed its first MOT with lofting marks. However, it has completed less mileage but the point to be noted that it normally spends most of its time in the city areas and this fact makes these results even surprising. 89.6% of the Yaris cars have passed their first MOT test with an average of 21815 miles on the clock. These test results are based on 13,982 tests and place the Yaris at high ranks for reputation and reliability.
4- Lexus IS
Lexus' new IS saloon surely give the impression of being one of the best, but languid engines and exasperating gearboxes let it down, even though internal features and handling is enhanced than before. It is attractive, has a spiky design and an excellent interior. It has an MOT passing rate of 89.7% where total of 1826 Lexus IS were tested with an average of 30546 miles covered by each car.
3- Honda CR-V
Honda CR-V ticks all the accurate boxes on the list of customer demands and needs and more importantly, it is reasonably priced for those who don't entail the highly priced 4x4s. Space in the cabin, economies of drive and sense of quality are pluses of Honda CR-V. It has won the great remarks and passing out figures at 89.8% out of 7072 vehicles with the average mileage travelled is 30,848. Honda CR-V has proved itself a prime example of dependability and reliability.
2- Honda Jazz
Yes! It is the most reliable car in the UK, HONDA Jazz. This news was on media in recent days that Honda Jazz is most reliable car in the UK and it is very cheap to repair and now the Jazz has proved it true with 90.4% of 15441 examples passing their first MOT with an average mileage of 19541. Good news is that, Honda Jazz currently has recently received hybrid technology and it is also one of the least priced petrol-electric cars on sale in the UK.
1-   Toyota IQ
 The Smart for two magic is the aim of Toyota behind the Toyota IQ, but it came with a new interweave. It has dramatic and enhanced styling with extra ordinary fuel economy and extra low carbon emissions. Motorway cruising ability is also good besides it being a city car. The first MOT passing rate is currently the highest at 91.8% giving it the top position in the list. 2835 OF Toyota IQs were who travelled 20235 miles on average in three years of their life. The results are based on more MOT tests then Honda Jazz, it is 15441 vs. 2835 however the average mileage proved the Toyota IQ a winner.