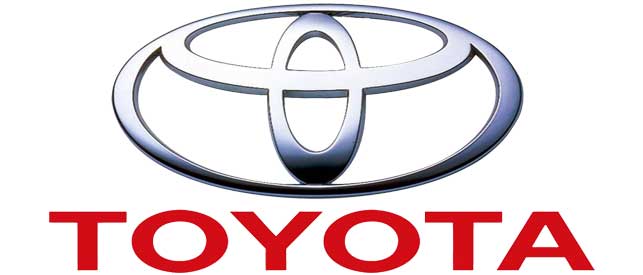 10

Mar

14
Toyota Motor Corp expects to sell more than 865,000 vehicles in Europe this year, up from 847,530 in 2013, thanks to a gradually recovering market and the popularity of its hybrid models, the head of its European operations said on Monday.
Didier Leroy also said that the company expects to grow its market share in Europe from last year's 4.7 percent. Toyota still targets sales in the region of 1 million by 2015, Leroy said, but added he would not push to reach that target if it cannot be done profitably. "We will not grow just for volume," Leroy told a media roundtable at the Geneva auto show where the group unveiled a new version of its Aygo city car. "If I can achieve profitable growth by pushing to 1 million, I will."
Leroy also said he expected to boost Toyota's profitability in Europe in the financial year to the end of March after operating profit already jumped 56 percent to 327 million euros ($450.39 million) in the first nine months. He added that the weakness of the Russian ruble and the Turkish lira had a "very negative" impact on his operations, but would not affect the profitability target. Leroy said the company was carefully monitoring the unfolding situation in Ukraine and Russia, where the group sold 16,000 and 172,000 vehicles last year, respectively. The Japanese carmaker counts 56 countries, including Israel and Russia, as part of its European market, which Leroy expects to continue recovering.
"Everyone agrees that the second half of 2013 was already better and 2014 will continue the same trend," he said. "But it will be a very, very slow recovery." He said growth in the region this year would be driven by Western Europe, while he expected central and Eastern Europe to be stable. "Last year, we sold more than 156,000 hybrids in Europe, which is almost 20 percent of our sales," Leroy said.
Karl Schlicht, head of sales in Europe, later added that the carmaker's hybrid versions of its Yaris and Auris model had "been a breakthrough" for the group in the technology and helped boost sales by being more traditional European designs and with a pricing that came closer to the mainstream options.