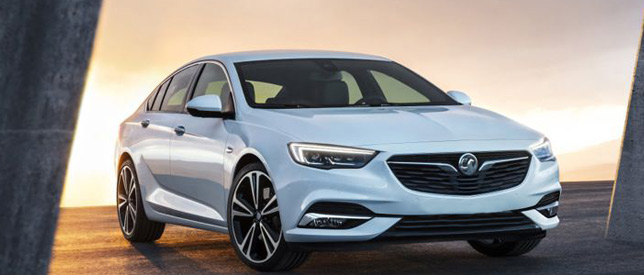 29

Jan

18
Its features are great and of worthy quality
Vauxhall Insignia is a well built and luxury saloon
Vauxhall Insignia saloon is one of the ideal brands of UK public due to its luxurious and eye-catching looks and appearance. It is big and wide in size, packed with quality features and equipment.
Its Coupe like body structure attracts the audience towards it. Its long distance covering ability with exceptional comfort is remarkable and wonderful. Vauxhall Insignia has a good and wide range of engines. It provides good driving experience.
Though its emissions are very high its diesel engines are very economical and frugal in response. It is well designed and well-arranged saloon especially designed for families love for the outing.
Refined engines
Vauxhall Insignia saloon has a wide range of engines consisting of 1.4-litre, 1.6-litre, 1.8-litre and 2.0-litre petrol engine and diesel engines. There is a 2.8-litre V6 petrol engine which is exceptional in response. All are responsive and progressive.2.0-litre petrol and diesel categories are exclusive in outputs.
The best and perfect match for its big size and body structure is a 2.0-litre CDTi diesel engine with 192bhp and 300lb/ft torque. It is the considered as the best in the whole range for its reasonable performance and takes 8.3 seconds to reach from 0-62m/h along with the top speed of 140m/h.
Its fuel consumption is very economical with 48m/g along with 155g/km of CO2 emissions. It is fitted with a six-speed automatic gearbox with front wheel drive unit as standard. In the same engine, there is a turbo version which is also available with the same power but a little bit economical performance in fuel consumption with 50- 55m/g of fuel average.
It is considered the finest engine in the whole range due to its productivity and is such a quiet, smooth and responsive engine with good long mileage ability with great comfort.
Insignia has competent features to compete with its rivals
Insignia has secured a good name and fame due to its practicality and performance. Its features are also well renowned in performance and durability.
Its general features are great quality and standard and there are daytime running lights, heated steering wheel, front and rear parking sensors, 17 and 19-inches alloy and steel wheels, elite sat nav system with outstanding infotainment system, standard air bags with side curtains, adaptive cruise control with speed limiter, traction control, remote and central locking, heated and cooled seats and mirrors, electric front and rear windows and mirrors, dual zone climate control, hip hugging seats, great touch of leather upholstery, big LED headlamps and steering wheel rake and reach adjustment along with exclusive safety kits. Euro NCAP has given five stars in the crash test.
Exclusive Interior and Exterior
As we told earlier that Insignia has Coupe style built the structure. Its exterior is graceful and stylish with the elegant approach. Luxury feel can be seen on its exterior and front is impressive. Sides are great with outstanding designing on doors' bottom. The tail is of great ending note.
Interior is big and wide with an exceptional sitting arrangement with good leg and headroom at the front and at the rear. The dashboard is well knitted and well arranged. The roofline is impressively designed. Well, balanced body structure has all qualities, require a luxury Coupe saloon vehicle.