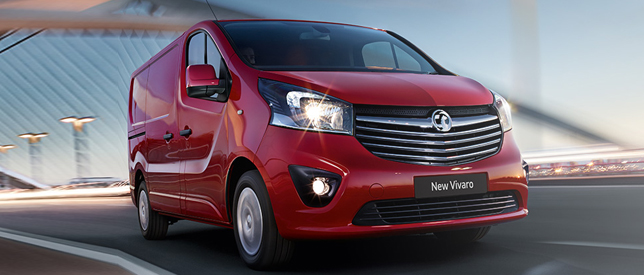 12

Aug

15
Vauxhall has powered its Vivaro and Movano Combi vans with new euro6 compliant diesel engines along with a new optional performance kit for 2016
After a long time, Vauxhall has announced a bundle of new improvements to its Vivaro and Movano Combi vans along with a range of minibuses for 2016 models. These models are open to order from anywhere in the UK. All passenger carrying Movano or Vivaro vans get more efficient Vauxhall diesel engines with a series of safety kit and extra comfort.
Any new engines?
There are two new turbo diesel engines and powertrains available for Vivaro vans. Engines exclusively comply with Euro6 standards of emissions. There is a new entry level 1.6-litre CDTi diesel engine is also introduced for 2016 models and it can generate 94bhp of power with 260Nm of torque. It has an acclaimed fuel economy of 44.8 miles per gallon on a combined European cycle. Carbon emissions are a bit hurting with 164g/km. This specific model is available with a diesel engine from 27,094.
What a performance kit offers?
A Biturbo performance kit offers an extra 29bhp of power output along with an extended torque of 60Nm. It has improved fuel economy and with the Combi versions, it returns almost 50mpg and emits 149g/km of CO2. It is available for another £970 for the same version. Start, stop technology comes as a standard on both engines.
New features
2016 models offer new optional features including keyless entry and start, a tablet holder and Vauxhall's advanced Intellilink infotainment system, navigation system and most importantly, the DAB Radio.
a new Movano
A new Movano van offers two seat arrangements, a 17-seat mini bus and a nine-seat Combi. Both gain euro6, 2.3-litre Biturbo diesel engines. A base engine version generates 143bhp with 360Nm of torque and another engine offers 168bhp with 380Nm of torque. Both engines offer at least 42 miles per gallon of economy and 173g/km of carbon emissions. Both engines are paired with six-speed manual transmissions, but an optional driver assistance package, high beam assist, lane departure warning system, fog lights and onboard computer is also available in the new Movano van.