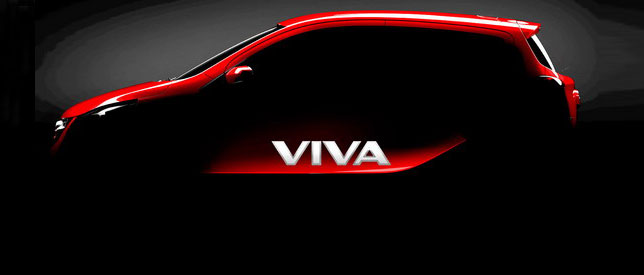 3

Dec

14
The all new Vauxhall Viva is set to go on sale in spring 2015
Viva is a new addition into Vauxhall's city car line-up and is claimed to be the best and energetic car. The entry level price is expected to start from around £7500 for a five door version with only one engine option.
GM says the Viva will offer enough space for five passengers from its 3.68 metre long body. Its official figures are yet to released however the new Viva will offer 10 different interior designs and colours and variety of 14-inch and 16-inch wheels
The 1.0 litre 3-cylinder ECOTEC engine will lead the Viva. It is a naturally aspirated version rated at 74bhp. GM said that the engine is especially designed for Viva with special features and will be paired with five speed gearbox.
Viva safety and comfort levels are very firm because of tuned up chassis. It has an electronic stability control system and traction control system. Hill start assist has also been added for some extra safety measures. It has power steering with city mode to reduce driver's effort.
There are several gadgets available on demand, where you can ask for a lane departure warning system, park assist, cruise control and a sunroof. Fog lights, heating system for the front seats and steering is also an option. Multimedia is powered by GM's ground breaking technology Intellilink systems which integrates with apple and android platforms.
Tim Tozer is the managing director and chairman of Vauxhall, he said in a statement that the Viva is a short, crispy and full of characters beauty. It is a proper city car from all aspects and definitely will have great appeal to the youth and rapidly growing city car sector.