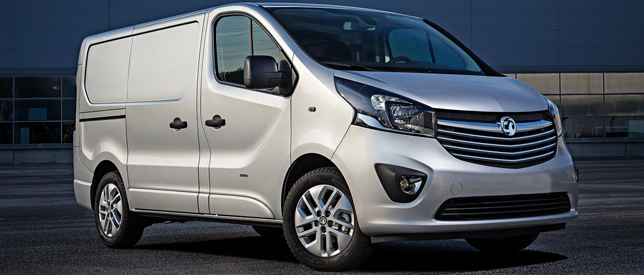 10

Jun

19
Among other features, you get well-lighted load area, Anti-lock braking system
Stylish and well build practical spacious cargo area are conspicuous features of the new Vauxhall Vivaro. It has a total payload capacity of 1.2 tons and in terms of volume, it is 8.6 cubic meters. The loading bay is accessed easily and you can put bigger items without any difficulty.
Three seats at the front mean two persons other than driver can travel in the front cabin. Inside the cabin, you get digital radio and multi-function trip computer to enjoy the modern day cargo van. Among other features you get well-lighted load area, Anti-lock braking system, slide side doors and 12-volt electrical accessory socket.
In addition, to all aforesaid, the comfort level of the front cabin is also very good. Load area access from side and rear makes loading and unloading simple. For the protection of your cargo, there are very reliable arrangements so you do not need to worry once you use these arrangements.
The Vauxhall Vivaro reconditioned engines are made best once again and are available at cheap rates. The old units are rebuilt and their efficiency is enhanced so that Vauxhall Vivaro supply and fitting could give the best possible results. Six-speed manual transmissions are sleek to make the ride a fantastic experience.
Flexibility is important for a load carrier and Vivaro is at best in it, long items can go under the passenger seat. Rack trays and drawers are also there which allow you to store multiple things without mixing them.
Six-speed manual transmissions are sleek
Three trim levels let you have different tech features and other facilities. Vauxhall Vivaro engines are fuel efficient and powerful. Turbo and Bi-Turbo diesel engines are in compliance of Euro6 standards so you get the great power units. This gives rise to the demand for used Vauxhall Vivaro engines.
Blue-injection and stop-start technology help to increase fuel average and reduce emission. Eco-Drive mode is the super economical option. There is a total of five different engines present in the range so buyers can select one according to their need and budget.
A rear-view camera is placed at a good place to let you view complete rear side so that parking becomes easy. Dashboard start-stop button and keyless entry further enhance ease for the drivers. Cruise control with setting speed limit makes sure no over speeding. All these driving aides are to offer possible relaxations to the drivers of cargo vans.
With increased length since 2014
This van has two different lengths and heights so that the buyers can select according to their need and cargo specifications. Engine line-up offers four different pulling powers for the vehicle and their capacities are pole apart.
Driving seat can be adjusted and also the steering wheel to give liberty to the person occupying the seat to get the most suitable posture to drive the vehicle. Visibility is also good through the windscreen and the mirrors which definitely make it easier for the driver to take it through tight places.
The plastic used inside the front cabin is not of as good quality as it should have been because the rivals offer better than Vivaro does. With increased length since 2014, the vehicle offers enhanced cargo capacity at rear and it continues. Well thought out load area design and easy access to it through rear and passenger side sliding door which is standard in all models.
Engines are refined and the suspension is good to maintain a good comfort level
Cabin refinement is not good as wind noise enters it and very much annoying while cruising. With the entry-level engine, its fuel economy is 43mpg and carbon emission 170g/km but the regenerative braking system and start-stop technology improve these figures to 46.3mpg and 160g/km respectively.
The vehicle has shown significant progress as modern tech features find a place in it. With Eco mode average fuel consumption can further be reduced but it affects the agility and throttle response. The efficiency of air conditioning also suffers and these facts have minimized the use of this mode unless one is under compulsion.
Engines are refined and the suspension is good to maintain a good comfort level of ride. The vehicle has got some great advantages and these would allow the buyers to prefer it over the others once again.