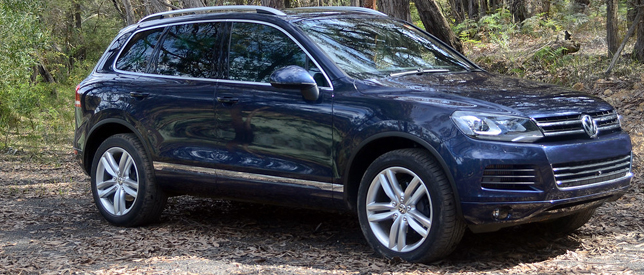 1

Jul

20
Another diesel unit is V8 of 4.2-litres which is sure pulled with greater ease
Volkswagen Touareg is a mid-sized SUV which offers you luxurious features and value for money. This segment of vehicles has many contenders under badges of famous brands so competition is tougher for every single car aspiring to maintain or enhance its sale.
Volkswagen is a big name of the auto industry and recon Volkswagen Touareg engines for sale are also meeting demands of buyers want to change power units of their cars than buying a new model. There is several reasons people prefer used car engines so a parallel market of these units exists in all parts of the world.
As there are many mid-sized SUVs are present so big names produce their vehicles with stronger engines and Touareg in comparison seems underpowered to pull a big body. There are three different engines fitted in VW Touareg to complete range of models. TDI V6 diesel of 3.0-litre is the most popular among these power units and most Touareg on roads have this motor.
Another diesel unit is V8 of 4.2-litres which is sure pulled with greater ease but your fuel bill will increase. Hybrid 3.0-litre with a petrol engine is the third and final option and the most economical of three.
Standard features are generous and for more than these, you can go for higher trim levels. Three trim packages SE, R-Line and R-Line Plus are available and the last one is the best among them but you have to pay big amount too to enjoy premium features.
New Touareg is also facing the challenge of big names
Old engine suppliers get Volkswagen Touareg engines so their glitches can be removed and buyers may use without any worry. Interior of the SUV is sophisticated and you find it laden with modern technology. New Touareg is also facing the challenge of big names though it is very much like many of these.
It is the third generation of the vehicle and it has gained much during all the period but it has now much focused on premium feel than off-road ability. SUVs once considered good off-road transport but now with the advent of upscale luxury vehicles this concept is changing and pure off-road vehicles are also including luxury features.
This car of VW now more in competition with Audi, Porsche, Mercedes and BMW than genuine off-road transport. Use of aluminium lets the car to shed considerable weight and adds strength to chassis too. Exterior has been made lively by the addition of lines to the body.
It has been enlarged contrary to the weight which is reduced. Bigger in size means more space for people inside. It has been lowered too so more luxurious touch than predecessor generation.
Other good news for buyers is increased boot space so you have 810-litre boot space with rear seats in place so without them, it is further increased for bigger gears or extra luggage. When the first Touareg was launched in 2003 it was all about torque so you went for it to enjoy the thrilling driving experience now it is all about technology.
A new model of the vehicle is an attempt
People are interested in Volkswagen Supply and fit service to save their money for a couple of years. These units are reconstructed in the best possible manner so that buyers' cars keep running smoothly.
A new model of the vehicle is an attempt by Volkswagen to overdo the best in a class by adding splendid tech features. Some areas of the interior seem not as premium as most of the cabin is but dual screen is a novel idea and is appreciated by all.
Night vision facility is to avoid human beings and animals in dark through thermal imaging camera. Other facilities include steer, accelerate and apply brake up to limit of 37mph. It is also an indication of moving towards a self-driving car.
Active roll stabilization helps to reduce body roll to your desired extent and four-wheel steering lets you find it quicker than it is. Price of the new model has not been announced but it will not be low for sure.
Acceleration is smooth and fast so it reaches speed mark of 62mph in less than six seconds and this feeling further increase with a special characteristic of the wheel in hands.
V6 petrol and other is a V8 turbo diesel
Base level diesel car produces 228bhp and the more powerful is capable of 282bhp so you can either of two according to your drive style and liking. Two new engines will be added in the line-up one of them is V6 petrol and other is V8 turbo diesel to give you massive 415bhp.
For the biggest market of the vehicle, China there will be an additional option of plug-in hybrid of 362bhp power. It is questioned rightly why the same additional option not been introduced in European markets. Presently available engine with 282bhp power is a good choice for the ability to pull this big vehicle and fuel economy it promises.
Other than high power and fuel economy it is also preferred for refinement and with this feeling of luxury further strengthened. Adaptive air suspension is optional and it refines ride quality and soaks bumps and small depressions efficiently.