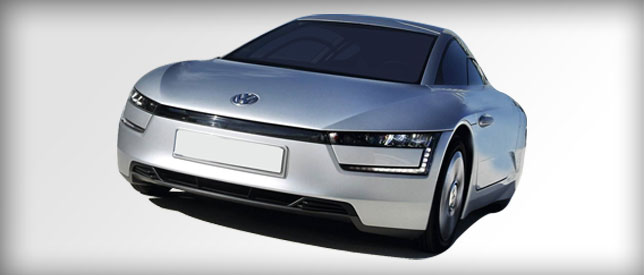 4

Dec

13
100km/1 litre Will Cost £100,000
Finally we have the price for the VW's extremely fuel efficient XL1. It is not going to be cheap as it will cost £100,000. That's not cheap but what you get for it is worth it. Some of you may ask, what is all this fuss about and why is everyone so excited about this new arrival. The answer is, wouldn't you be excited if you knew you will be getting 313mpg of fuel economy. The answer is YES! After ten years of testing and prototypes, VW has finally launched the 1-litre/100Km car.
Be rest assured that this car will not be an everyday sight on our roads as only 20-30 examples will be sold in UK. It is also a left hand driven car. VW is only making 250 of these and selling them to handpicked customers. VW has combined a small two-cylinder 47bhp turbo-diesel engine with a 27bhp electric motor attached to a DSG gearbox. You also get a decent amount of boot space. VW has made sure that you don't have to wait hours to charge your car hence the battery pack will take only an hour via a plug. It has 68bhp and gives 313mpg with just 20g/km of CO2 making it the most efficient car on the roads.
The body is made from carbon fiber, has magnesium flush wheels and rear-view cameras. You cannot help being impressed with the interior as it is made of weight-saving wood. You also get Bluetooth, stereo and air-con. The top speed is limited to 100mph but it can go to 130mph if uncapped. VW says that in future it will use the technology used in XL1 in other cars in its range however that will take some time so don't expect your next Golf to look like a XL1. VW XL1 will be even rarer than a Bugatti Veyron so the price is likely to increase over the time and will make a good collector's item.