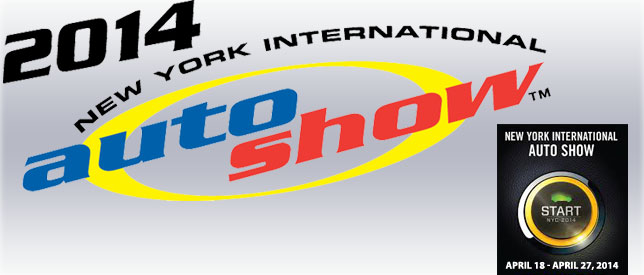 21

Apr

14
New York International Auto Show was started for the first time back in 1900, and it was North America's first ever auto show but now hundred and fourteen years after its first commencement, it features the largest public attendance of any show in The United States, making sure that it is worth a visit.
The New York International Auto Show is open for press and media since 16th of April but the event was opened to the public on 18 April and will continue until 27 April 2014. It will give you the chance of enjoyment from Friday April 18th through Sunday April 27th at the Jacob Javits Convention Centre 11th Avenue between 34 & 40 Streets in the core of Manhattan; the New York International Auto Show conceits itself for presenting "virtually every make and model sold in the United States of America under one roof…" That means a lot of new car debuts from the local car and car engines makers of United States and those from other continents of the world such as Asia and Europe, plus a number of additional weird and astonishing designs.
If you are in the US and planning to visit the event than dates are even clear to you and timings of the event are listed below for your convenience
Monday – Saturday: 10am – 10pm *
(Sundays: 10am – 7pm)*
* Please remember that the box office closes one hour before the show closing and entry will end 30 minutes before the closing of show every day.
If you do not want to visit the event than blot your calendars, we will be back at the Jacob Javits Centre from April 18 – 27, 2014 and we will present you with readings on a number of most modern cars ever seen in one covering. That means more information on previews and debuts of production models for 2014 and 2015 and more on concept vehicles than ever before.