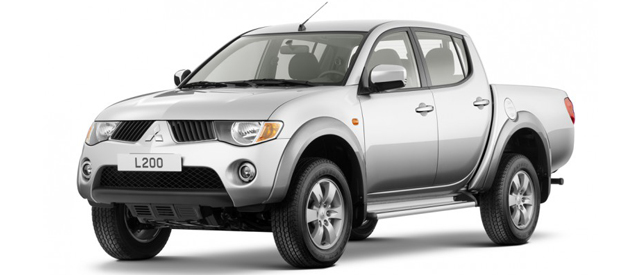 23

Dec

15
Mitsubishi L200 – The Real Deal
The Mitsubishi L200 came to the motoring scene in 1978 and since then it has existed in one form or another. A new version comes out every 9 or 10 years with the fifth generation arriving right on schedule.
Mitsubishi's managing director Lance Bradley claimed that the new model beats competitors for emissions, carrying capacity, fuel economy, manoeuvrability, safety, specification, driving efficiencies, weight and price. Now that's A LOT more that it offers than its competitors.
Performance in 2014 & new Targets
In 2014, the 4th series L200 sold almost 6,500 units and the target remained the same for 2015. Bradley said, "That's the plan," and he further added, "However, having seen people's reactions to the model, we do expect more than that. The figure could be anything around 9,000."
Mitsubishi has made an intentional decision to have some of the Series 4 models available to buy for cheap. Bradley said: "There are always some customers that like the predecessor better, so we wanted to keep Series 4 for those customers."
L200 Prices
The Series 4 will be available alongside the Series 5 for 12 months, or until all 2,000 produced have sold. The Series 4 Challenger will be priced from £16,499. The Series 5 is available in four specifications; 4-Life which is available from £19,749; Titan from £20,749, Warrior from £23,049; and the Barbarian from £23,799.
The Barbarian model is also available as an automatic, with paddle shifters – the only pick-up on the market to feature them – this comes with a premium of £1,400 and starts from £25,199.
The new model can switch between two- and four-wheel driving modes at speeds of up to 62mph.
The New L200 Engine
The fifth-generation L200 has a new MIVEC diesel engine and is two seconds quicker than the retiring model. The engine is Euro 6 compliant and has the lowest CO2 of any pick up in the market at 169g/km. The closest other manufacturers come is the Isuzu D-Max at 192g/km.
The Euro 6-compliant engine also has the "lowest CO2 of any pick up on the market" at 169g/km, which "safeguards pick-up drivers against changes to the emissions-based tax regime" The closest competitor is the Isuzu D-Max at 192g/km.
The 5-Series L200 is also more fuel efficient than its competitors at 42.8mpg on the combined cycle. The nearest Isuzu D-Max does 38.7mpg followed by the Toyota Hilux on 36.7mpg.
The company has also included a five-year, 62,500-mile warranty. It also gives 12 years' anti-perforation guarantee. Unfortunately for Mitsubishi it will face a tough competition when the new Nissan Navara will target will arrive in January.