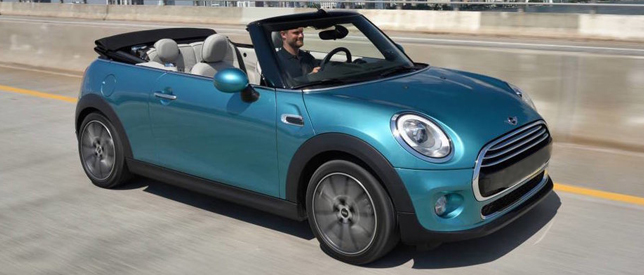 22

Feb

16
Ever adored supermini arrives with even heart-touching looks, it is naked this time
MINI has done a great job with its ever-loved Cooper S hatchback by giving it even adorable style. Now you can enjoy the topless tiny hatchback. Yes! It's true, MINI gone wild in the U.S with a convertible Cooper S.
Handy Power options
There is a variety of all new tiny 3-cylinder and four-cylinder engines, in both diesel and petrol variations, whichever suits your needs best.
Every MINI Cooper S engine offers class-leading fuel economy and like the latest modifications of its other family members like MINI Cooper SD. The all new topless MINI cooper S is comprehensively equipped than ever before.
Muscular MINI Cooper Engines
British consumers get an excellent choice of three engines to select from. There is a 1.5-litre 3-cylinder petrol engine cranking out 134bhp, a 2.0-litre 4-cylinder engine of 189bhp and it is for the hot convertible hatch to make it even hotter.
A 1.5-litre 3-cylinder diesel engine is specially designed to make its appearance in the Cooper D models.
It is not the end of the MINI Cooper engine line-up, there are several engines in the pipeline, including a 1.2-litre petrol in 3-cylinder integration will crank out an 114bhp. This engine will be introduced in the BMW MINI One, while a 2.0-litre diesel is about to arrive in the Cooper SD convertible with 168bhp. These engines will be added in the Cooper line-up later.
Delighted Driveability
Although the world is looking for dual-clutch gearboxes in its class, but the Cooper S Convertible is going with the same transmission options.
The gearbox choice is going as before with six-speed manual as standard and similar automatic transmission. However, the MINI is featuring steering wheel mounted shift paddle.
There are several other gadgets to make you smile while driving, such as differential lock, traction control to make the MINI stable on the road and it also includes a dynamic stability control system as standard on the entire Cooper line-up. The Cooper S never moans until you push it bit hard. It has all the right boxes checked to make you happy and fall in love with this naked beauty.