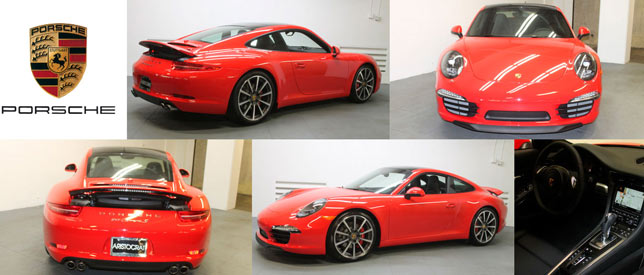 11

Sep

15
The Porsche 911's Carrera and Carrera S have some stunning features and powerful engines.
Porsche 911 has pushed a fierce competition from its rivals including Mercedes-AMG GT even before its sale in December 2015 but will have public debut in coming Frankfurt Motor show which is just close, however some details have been revealed.
Porsche 911 will come with turbocharged engines and have optional four-wheel steering. There are few famous and notable updates to the long-running sports car, "Porsche 911 Carrera and Carrera S" These are coming up with new turbocharged flat six engines and some changes to other specification. Porsche 911 has active suspension management (PASM) which is pretty much standard now.
Internally, Porsche 911 has a new generation of multimedia setup while 7.0-inch touchscreen interface connects with both Apple Carplay and Android auto applications whereas satellite navigation is as standard.
Porsche 911 has a fabulous exterior look and design, it is being upgraded with active air ducts and new front and rear lights. A new active air ducts open and close to channel airflow. This feature at rear end ensure cooling air passage to the turbocharger, intercoolers and engine.
What's coming new in Porsche 911's engine? A good point to raise!
Porsche 911 has twin-turbo-3.0 litre flat six petrol engine for both of its Carrera and Carrera S versions. The Carrera generates a torque of 332 lb-ft while produces a power of 365bhp.
It has seven-speed manual gearbox along with seven-speed PDK dual-clutch automatic, which means, it attains the speed of 0-62mph in merely 4.2 sec, while the Carrera S produces a power of 414bhp and generate torque of 369Nm and attains speed of 0-62 in the shortest time of 3.9 sec.
Both the models have an amazing top speed of 183mph and 191mph respectively. It is important to highlight that both of the Porsche models are 0.2 sec faster than similar models by its competitors. Well, the important question about price still remains unanswered.
So how much car lovers have to pay for stunning models?
It has been found that the Porsche will charge from £76,412 for the Carrera and £85,857 for the Carrera S