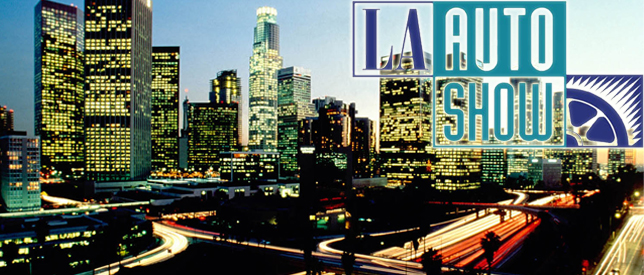 3

Dec

13
From LA Auto Show to Your Roads
It's odd to have two motor shows at the same time i.e. Los Angeles and Tokyo. Tokyo Motor Show was more of a show off in to the future where as Los Angeles showcased cars that will be on our roads soon. Let's focus on LA, as it had a homegrown car, the Jaguar F-type coupe.
Jaguar F-Type coupe
One of the stars of the show was the coupe version of Jaguar F-type. It's doesn't come close to the E-type but it isn't ugly either. It's cheaper than the roadster and the basic F-type has the same 3.0 litre supercharged Jaguar V6 engines delivering 335bhp. This entry level coupe will cost you £51,235 which is six grand less than the entry-level roadster. The version that gives a blood rush is the R Coupe with V8 engine churning out 542bhp. The R Coupe has a stiffer body-shell and extra power and it will cost £85,000.
Porsche Macan
Next April will see Porsche answering its rivals like Audi Q5, BMW X3 and Range Rover Evoque with a V6 powered giant known as the Macan. All Porsche Macans will be fitted with V6 engines, two petrol and one diesel in the production line. The petrol engines have two variants i.e. 3.0-litre producing 335bhp and a 3.6-litre Turbo S giving 394bhp. However, the diesel engine comes from Audi and churns out 254bhp. The hottest Macan will have a top speed of 165mph and will go from 0-62 in 4.8secs. The entry level Macan will set you around £43,300.
Ford Edge
This might be a concept at the moment, but Ford's Mondeo-based Edge SUV will make it our roads in 2015. It will join the Fiesta-inspired Ecosport and the Kuga in Ford's crossover/SUV line-up. Its engines are not known but rest assured they will have some firepower to rival the likes of XC90 and VW Touareg.
BMW 4-Series Cabriolet
Two door 3-Series cars are now called "4-Series", hence the new Cabriolet is actually a 4-Series Cabriolet. The entry level 420d SE costs £36,675 with top of the range 435i coming at £44,970.
Hyundai Veloster Turbo R-Spec
Hyundai's ground breaking three-door Veloster gets a touch of the performance wand with a new R-Spec version. It now boasts sportier suspension, clother sports seats with leather detail and six-speed gearbox. It will be the entry level Veloster when it hits the roads in January.
Nissan Juke Nismo RS
Nissan Juke Nismo is already a hot selling car and now an RS version with more power and more sports handling. The RS version also kicks out 215bhp although the 1.6 litre engine is the same as in the standard Nismo. It will hit your local showrooms at the start of 2014.