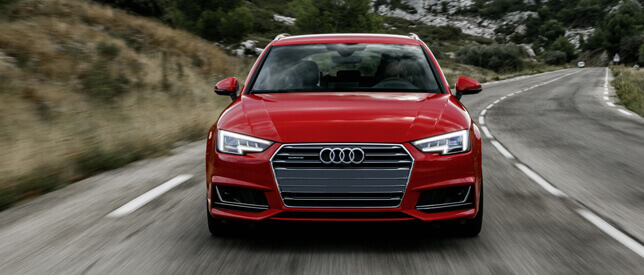 2

Mar

16
The luscious cabin, wonderful economy and style is what you'll get getting this year
What is it?
In early days when the word 'Ultra' was used, it was understood that it is a high-performance tag, but now the time has changed, and so is the meaning of 'Ultra'.
Now it refers to the economy range offered by Audi. It isn't bargain-basement ingredient of some sort, but that's a brilliant mid-sized hatch made by Audi which is capable of returning 70mpg fuel economy. Thanks to Audi's frugal diesel engine.
What engines are offered?
When you opt for Ultra label, you get a choice of a 148bhp or a 187bhp 2.0-litre diesel engine. These engines are mated with a six-speed manual gearbox but if you are not happy with it then there is a seven-speed dual-clutch automatic gearbox option.
The 148bhp unit returns combined fuel economy of 70.6mpg and 104g/km of CO2 emissions.
Opting for the powerful version does not disappoint a bit, rather it amazingly returns 68.9mpg of fuel economy and the CO2 emissions figure of 106g/km but the performance is surprisingly brilliant. There are two trim levels offered, SE and Sport.
What does it offer?
The cabin is as usual luscious and peerless with interior getting sat-nav with 3D maps, sports seats in the A4 Sport trim and better sound system on all trims is superb. If you are willing to pay £1,150 more then you'll get Alcantara upholstery.
There is plenty of space in the estate which can be accessed through an electric tailgate. By using a motorised luggage cover it gives a very well-shaped, gigantic cargo area that no other competitor offers.
Is it good enough?
It's a good buy especially when it comes to price and economy. The 0-62mph takes only 9.2 seconds for the lower version but if you choose the powerful version, the figure will be 7.9 seconds and you would not get any major loss of economy.