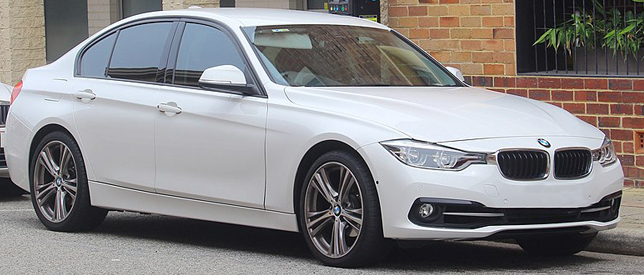 26

Nov

19
With these specifications, it is known as a sports family saloon
BMW 3 series has been in auto markets for more than four decades and four-door Saloon in this series was introduced in the early 80s which was the second generation of the series. The series has evolved through the years to reach present-day excellence.
Now you can differentiate different body styles of 3 series but saloon of this series still very predictable. You can install a replacement BMW 318i engines in your old cars at an affordable price. These BMW 318i engines reconditioned and their performance is tested before presenting for resale to budget buyers.
The car with engine of 184 hp capacity reaches to set speed mark in just 7.3 seconds so you can think of sporty feel while holding the steering wheel of the vehicle. Top speed is 235 km/h which is extremely fast and with quick acceleration, thrill adds to this agility.
With these specifications, it is known as a sporty family saloon with the superb four-cylinder engine which shines particularly in the sport mode.
Variable sport steering is present in the list of options
You get maximum torque of 270Nm between 1350rpm to 4600rpm and Step-tonic transmissions make you even more excited. Manual transmissions are also available for people to love to choose gear of their liking while driving a sport saloon.
Twin power turbo petrol engine is a remarkable production of BMW engineers. You feel a real thrill when push the pedal. In appearance new 3 series cars are smart, sporty and eye-catching. New BMW 318i is available in different colours and all of them make it superb.
For a luxury saloon, fuel average above 17km per litre is quite appealing, though in real time it reduces to around 15km per litre. With rear-wheel-drive configuration, the car has four different drive modes to allow you to select the right one for the terrain you are moving on or the way you want it to behave.
Fuel efficiency is compromised when you select sport plus mode so with a deep pocket you can enjoy this car. Variable sport steering is present in a list of options which is not expensive so can be added for accurate handling.
In slippery conditions, it performs well due to excellent road grip, stability and balance. In tough driving conditions, you feel confident with such a capable and dynamic vehicle. Thanks to electric controls the vehicle remains under perfect control of the driver.
The good news is, BMW engines for sale are also available in market and engines supply and fitting are done by experienced staff and customers are satisfied with high-class services. Now a day too much focus is on SUV segment and you see too many on roads but cars like BMW 318i still manage to appeal buyers.
You get intimation from connecting drive system
While offering nice balance and control on different tracks, the cabin of the car is also cosy for driver and other occupants. It is a car that suits different people demands from a car so with this kind of flexibility you can select it for your garage.
Competitors with advanced safety features have beaten vehicle of 3 series but still, it manages to score quite high in this regard. It has several active safety features to protect the riders and driver in case of collision.
You get intimation from connect drive system of BMW before a crash, speed up to 60 km/h brakes come into rescue automatically and lane-keeping assistance works at or over 70 km/h. while if you feel your car isn't performing on its standard, keep it in mind that you have an option of BMW 318i rebuild engines in low price. Another useful safety feature is a pedestrian alert with automated braking.
Cabin refinement is also good
Adaptive cruise control with stop and go keep functioning up to a speed of 210 km/h so you get a lot to remain safe. This system follows the speed of the car BMW 318i is following and brakes come into play without any move from the driver and then vehicle starts moving again as the car in front resume moving.
Front seats are the best as usual and for long trips, the front seat with Sport Line trim provides you with all the comfort as your back remains relaxed after a long drive. For the rear passengers, space is good as they get enough leg, shoulder and headroom.
Cabin refinement is also good so you travel in a very decent way. Incoming models 3 series vehicles may get some advanced facilities for all seats like massage and ventilation and some modern functions of 5 series.