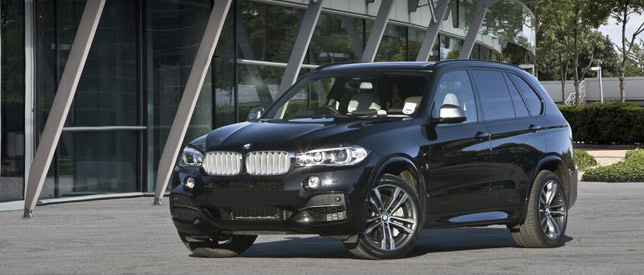 13

Apr

18
The new car is much like superior models of X range
Getting to a top position in any class of vehicles is difficult but staying at that position is even harder. BMW X5 is premium class SUV and ruled the class in Europe last year too. Other German car makers in the competition keep trying to overdo BMW but they are not impressive enough to shake BMW's position.
The overall segment has been shrinking but there are strong hopes of a revival in the coming year. That is why a complete new X5 car has been planned to be marketed next year. Another big change is a reduction of two years in production span of seven years.
The new car will be more like superior models of BMW X6 and X7. The vehicle units sold last year were less than 2016 but it kept leading the class of automobiles due to engine superiority and lavish interior. Furthermore, it keeps advancing to serve needs of buyers better.
Rear and all-wheel drive engines are available
When it was launched first it was the first ever SUV of the company and keen to give a car like a feel but rivals were focusing on off-road abilities. Rear and all-wheel drive engines are available in the range so you get one that suits your routine tracks.
Thirsty petrol engines give you more power with 4.4-litre V8. It is capable of 450bhp and you can think of acceleration with eight-speed transmissions that function automatically and without a glitch.
List of options is long and you get everything in it
Among engines present in the range diesel seem losing ground but petrol and hybrid engines' sale is on the rise. The economy of diesel mechanical may keep it as a better choice for many.
Last year market share stat has been revealing these facts about buyers' preferences. List of optional features includes everything from body part to possibility of engine power enhancement.
Horsepower and torque get to new heights to provide dream agility to this vehicle. The exterior of the car has fiber optic daytime lights and to keep vision clear in fog LED lights. It has grown in width too due to air intakes and wider hips. The great looking X5 SUV is not changed a lot but with little updates, you can identify the new model.
Sacrifice some boot space and let seven people travel in it
Space of cabin is not as good as rivals have been offering for a relaxed ride. But interior quality and comfort are not only matching modern needs but also surpasses the contesting models.
So people may forget the difference in dimensions as they immerse in the luxury of the cabin. Another problem with this new car is its inability to outdo rivals in engine efficiency and it poses serious repercussion because the German car maker has always been known for BMW X5 engine excellence.
On sacrificing part of boot space seven people can travel in it. The only thing you may notice is its retreating from standard-setter in the class to just a luxurious and practical SUV.