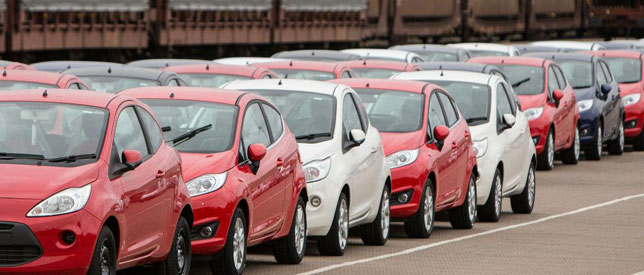 14

Apr

15
The top two British built cars are, Nissan Qashqai and Vauxhall Astra and both of them hold a position in top 10 best sellers
With the total number of 33,813 units produced in only the first two months of this year, the domestic market for British-built cars has risen by 21.1%. There has been a 2% fall recorded in overall car production with 250,000 units built in total, as compared to number of units produced in same period last year. This change is due to political instability especially in Russia, sources said.
Britain exported more than 75.1% of their output in the first two months of 2015 when in the same period last year, the figures were 79.7%. But if we look at the number of cars produced for home market since 2009, then a 51.9% rise along with a new engine plant is pretty awesome achievement for sure.
Even if not completely built, Honda, Jaguar, Land Rover, Mini, MG, Toyota, Nissan and Vauxhall are assembled in the UK. Each year, with 500,000 units rolling out of production line, Nissan Qashqai is the biggest production car.
Some of the famous and most popular British-built cars are from the Honda group, Honda Civic, Honda CR-V, and Honda Jazz. From Jaguar Land Rover Group there is the Jaguar XE, Land Rover Discovery, Land Rover Discovery Sport and Land Rover Range Rover Evoque. Nissan Juke, Nissan Note and Qashqai are Nissan's best selling models. Toyota has only two models, Toyota Auris and Toyota Avensis in the top rank. The Vauxhall Astra is the only model from Vauxhall.