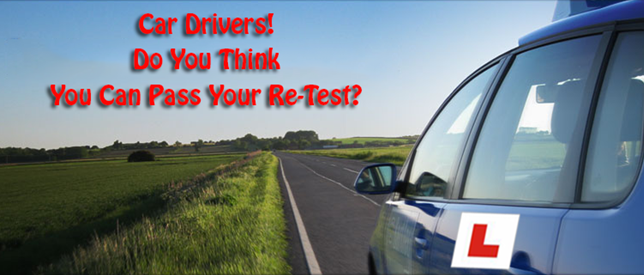 29

May

14
A study says that 75% drivers would fail if they were asked to re-take the theory or even practical
Majority of experienced drivers would struggle
A new driver fails if he commits a single major mistake or fifteen minor
According to research, an experienced driver made ten errors during a retake
50 experienced drivers took part in the survey by Direct Line Insurance
The survey said that the most skilled drivers might struggle to clear the test in the second attempt, if they had to do it now. There were fifty highly skilled drivers selected to re-sit in the examination for driving test conducted by the Direct Line Insurance and they found that almost 37 of those drivers failed the test and the remaining 13 drivers passed only with average marks. All the failed drivers committed more than three major mistakes but one of them was very close to world record of life threatening mistakes and he committed ten.
In the real driving test, a candidate can fail if he makes fifteen minor errors or a single major faults, but in the experiment, all the 50 drivers committed several minor and major faults. Those who failed in the experiment test made 16 minor errors on average but there was a driver who made 42 errors in the mock test.
One of them failed to observe the kerb on a three point turn while another was doing 40mph in a 30mph speed sector. Some of them were not observing the blind spots, while others were ignoring the pedestrians. The majority of drivers were making mistakes due to not paying the full attention while driving and bad control over the vehicle. Using the wrong gear and overlooking the mirrors were common practices. One of them got 14 warnings on using the wrong gear.
Direct Line Insurance said that smug driving and carelessness behind the wheel could be caused by the overly relying on car gadgets and sensors or blind spot monitor kind of things.
So just spare a minute from your time and think about your driving capabilities that can you pass the test if you re-take it?