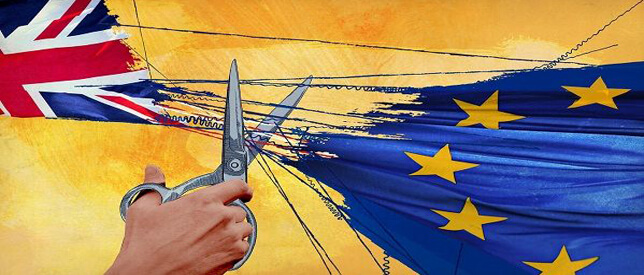 1

Jul

16
Auto Manufacturers are Predicting an Uncertain Future for Britain Following the Brexit Vote to Leave the EU
Carmakers are hoping the UK is able to negotiate a more suitable trade agreement with the rest of the EU in the wake of the Brexit vote. The UK automotive industry could face a drop in sales and production if an advantageous labor and good trade agreement with the rest of the European Union is not negotiated in the future.
EU referendum results revealed 51.9% per cent of Brits voted to leave the EU on June 23rd with more than 17 million voters backing a Brexit. The outcome also pushed David Cameron to resign as Prime Minister.
Nissan, BMW, Jaguar Land Rover and Toyota who have UK factories and these were strong backers of the Remain campaign now face a waiting game on what financial and trade agreements are put in place in a post-EU Britain.
Toyota, which manufactured around 190,000 cars in its Burnaston plant in Derbyshire last year, told its employees: "If the UK leaves the EU, we think it unlikely that the UK can keep the current trading arrangements." If the UK loses its free-trade agreement with the EU, the Japanese manufacturer will also pay 10% higher duties.
Torsten Muller-Otvos, chief executive of Rolls-Royce Motors Cars, previously said: "For BMW Group, more than half of MINIs built and virtually all the engines and components made in the UK are exported to the EU, with over 150,000 new cars and many hundreds of thousands of parts imported from Europe each year.
The German Automotive Industry Association has already said the UK would have to accept the "bitter pill" of free movement of people between EU countries if it wants full access to the European market. A spokesman said: "If you want full access to the market that comes necessarily with the free movement of people. That's the bitter pill the Brexiteers have to accept."
Both Vauxhall and Nissan, with plants in Ellesmere Port and Sunderland, have previously voiced their support for the UK to remain in the EU, while Honda, with a manufacturing plant in Swindon, said it will carefully continue to monitor developments.
Mike Hawes, SMMT chief executive, said, "The British public has chosen a new future out of Europe. Government maintain economic stability and secure a deal with the EU which safeguards UK automotive interests.
"This includes securing tariff-free access to European and other global markets, ensuring we can recruit talent from the EU and the rest of the world and making the UK the most competitive place in Europe for automotive investment."