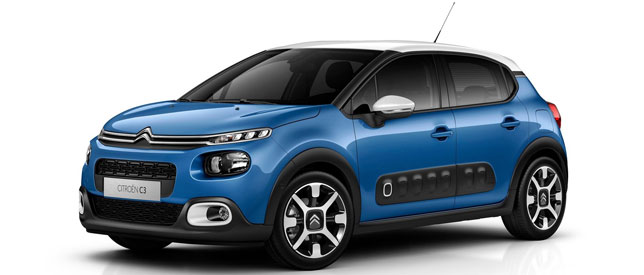 4

Nov

16
Petrol Engine Offers Economy Ride and Thumping Look Satisfy Buyers
A European car with something new is to capture automotive market share around the world. List of options has already been saturated but still a place is there for the powerful engine in the modish exterior. Cams that are connected are the most striking feature of it. People talk about and want to know about it. Forward facing mounted on rear view mirror cam is GPS enabled and take outside photos effectively.
Furthermore, it can make videos of 90 seconds of accidents and any other incident taking place outside and all this stuff can be shared instantly on social media so there is too much to experience with this New Technology addition. Expectation about the size of the vehicle is smaller, especially in length. Four different kinds of moods will be ready for you when getting in this French tagged road commodity.
Effortless Car Appeals Every Buyer
The very effortless car is the great compliment for any road travelling machine. Things that are missing in other vehicles can be enjoyed in it and it is the overall character from look to technology and engine power. Citroen C3 is ready to surprise and snatch space from competitors. The old version of the same one couldn't make any impression but the latest edition has made its impact that is excellent. The main approach towards designing is comfort in all aspects. Seven-inches tablet like the touch screen is there to let you have perfect images. Even passengers on back seat have good view of this facility. Use of white color has made it easy to see door cabins and make most of them. The vehicle is still super-mini and rear seats do not have too much leg space. But such feature gets under the carpet of superb tech and style.
It offers a lot to look at and it is not just interior but exterior is also worth noticing. It seems to be built on basis of family needs. Available in nine different colors and contrast roof shades to satisfy every age group interested in purchase of the car.
Fuel Economy Engine
Engine of the car is claimed to be the best in business and it is 61.4 miles per gallon. The real world performance can be a bit lower than that but still it is appealing for fuel consumption conscious buyers. The engine is ideal for long distances on highways as well as on congested roads. Handling at speed is not excellent but not bad too.
Three cylinder high tech Petrol Engines smartly manage use of petrol in the tank. This purpose is served by direct injection technology for engine that simultaneously reduces weight and driving cost. Within less than 15 seconds it reaches to a speed of 62mph. Entry Level 1.0 Liter engine is considered smaller for Citroen C3 but complimenting the size efficiently. The other option is 1.2 Liter Pure Tech 82 with automated gearbox. The diesel engines of same car are quite impressive and certainly come in to focus rather easily. It is a good combination of modernity in appearance and technology s the manufacturer has made a fine effort with this latest model.