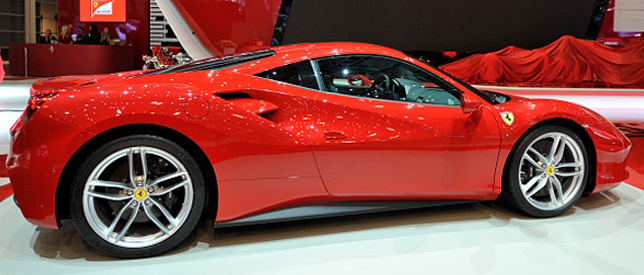 22

Jul

15
Takata is in real hot waters for its shrapnel-shooting airbags and almost all major auto manufacturers became the victim of these bags. With a recall of over 800 vehicles, Ferrari also joins the victim list.
Takata AG has been in the news for its exploding airbags, and almost all major auto makers have been victims of this issue, which ultimately ended up in massive recalls, expanding over millions of vehicles. Ferrari – the most famous Italian supercar manufacturer and producing state-of-the-art cars for decades now – has fallen the victim of Takata airbags.
Who are the victims of Takata?
The victim list of shrapnel shooting airbags goes a long way and includes famous auto makers like Acura, BMW, Chevrolet, Chrysler, Dodge, Ford, GM, Honda, Infiniti, Lexus, Mitsubishi, Mazda, Nissan, Pontiac, Saab, Subaru, and Toyota. The recent victim fallen for Takata airbags is none other than Ferrari.
What prompted Ferrari recall?
Ferrari is also one of those many auto manufacturers who extensively use Takata airbags in their vehicles, these bags are supposed to save precious human lives from fatalities or injuries. Daring recent tests, it has come to light that driver side airbag is not deploying properly and pose a risk to the driver in case of any accident. Ferrari has reported this non-conformance to the US National Highway Traffic Safety Administration (NHTSA).
Early this year, over 34 million vehicles have been recalled due to Takata airbag issues. Although the Ferrari is not recalling vehicles for shrapnel-shooting airbags.
What models have been recalled by Ferrari?
This recall expands to 2015 model-year 458 Italia, 458 Speciale, California T, F12 Berlinetta, FF, and LaFerrari models. The number of vehicles recalled is 2,406 and Ferrari has said that it has issued a notification to all the potential endangered vehicle owners and will change the defective component with conforming devices absolutely free.
When these cars were manufactured?
According to Ferrari, these defected vehicles were manufactured between December 19, 2014, and April 29, 2015. Ferrari was testing an updated steering column for the 458 Italia when it discovered this flaw.
Initially when this flaw was detected, Ferrari did not blame Takata for it but after some time, the Italian company has finally updated its statement and blamed Japanese company for the defect.