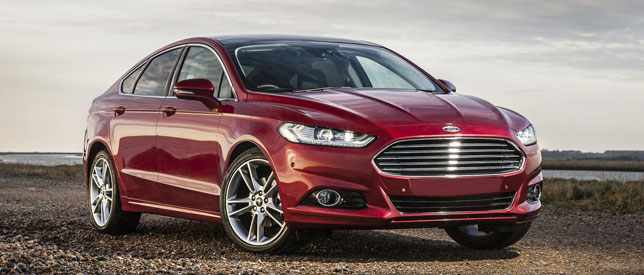 17

Aug

17
Its features are amazing and engine performance in up to the mark
Ford Mondeo Saloon is a spacious and generously equipped vehicle
Ford is a brand of worth. Its products are taken as a role model and best for the customer's point of view due to their practicality, affordability, and reliability. Mondeo Saloon is one of its best brands available in the market.
It is a big, comfortable and luxurious vehicle with plenty of features and equipment fitted in it to make it more impressive and performing than before. The exterior of Ford Mondeo is quite good and balanced body structure has made it a graceful saloon as well. It is a brand of UK and well seen all over the world with different names.
Interior is luxurious and comfortable
Ford Mondeo Saloon is a big and wide vehicle with quite nice and spacious cabin from inside. Its cabin is smoothly built with the nice and soothing material. Its interior is sound in built and of international standards. The quality of the interior is reasonably good.
If we compare its interior with other available brands of the same rank then we feel the difference. Its interior is quite handy with the good and comfortable arrangement. Dash board is wide and fully equipped with latest features and controls, really helpful in use.
Three options you have to choose from the engine range
There are one petrol, diesel and hybrid engines available in Ford Mondeo Saloon. The single 2.0-Litre EcoBoost petrol engine is a with 236bhp and 254lb/ft torque. It is good in response with 7.6 seconds for 0-62m/h and with the top speed of 150m/h. Fuel consumption of this engine is 40m/g along with 171g/km of Co2 emissions. Fitted with six-speed automatic gearbox and front-wheel drive system as standard.
In diesel engine category, there is a 2.0-Litre TDCI unit with 207bhp and 332lb/ft torque. It is good in response and quite a worthy one. It takes 7.6 seconds to reach from 0-62m/h with the top speed of 145m/h. Fuel consumption is very economical with 55m/g along with 130g/km of Co2 emissions. It is fitted with six-speed power shift automatic transmissions and front-wheel drive as standard.
The hybrid version is also a good one in performance. It is petrol / electric hybrid engine with efficient response in speed and extremely good in fuel consumption. It is of 184bhp and 128lb/ft torque. Top speed is 115m/h along with 8.9seconds from 0-62m/h. It is fitted with six-speed automatic gearbox and front-wheel drive as standard.
Safety, reliability, and practicality is its hallmark
Ford Mondeo Saloon is a big luxury saloon with plenty of safety features. Its safety and reliability are out of the question due to the well-equipped interior which is extremely responsive in any bad circumstances. Its safety kits good in operations tested by Euro NCAP and five stars have been awarded to it by the authority.
Durable built has made it reliable and strong. Interior and exterior, both are well designed and built. Practicality is also good and healthy. It has a lot of space in the cabin for the occupants along with lots of cubbies. At the rear, boot space is also of great size for luggage. Its wide opening lid provides wide and open access to the boot.