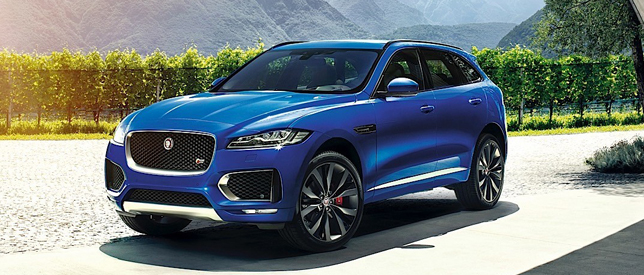 2

May

16
Jaguar is changing perspectives to better suit the UK customer demands with new 2.0-litre diesel engine
Jaguar is up with its new F-Pace 2.0-litre diesel engine to better cover the diesel engine demands of the UK customers. It has been designed to offer the same performance as any other reputable vehicle of the same size in the UK. However, the jaguar F-Pace diesel has a larger body and a higher traveling profile.
What is it?
Design wise, it is inspired from jaguar's award winning CX-17 concept with a blend of styling cues and hefty shapes of a crossover SUV.
It has a lightweight aluminium structure and to keep the weight low and make it more efficient. Interior also has the same language and offers a sports command driving position.
The 2.0-litre diesel engine
It is 2.0-litre four cylinder Jaguar F-Pace diesel engine that leads the package from under the bonnet. It is a specially designed engine that further powered with adaptive dynamics to enhance the power and efficiency of the car. The engine itself is capable of generating 180bhp from only 4000 engine rpm while it has a powerful torque delivery.
The powerful whirl of torque starts flowing from 1750 engine rpm with 320 lb-ft and keep flowing till 2500 rpm. Turbocharged common-rail induction system make the engine even beefy and remains brawny at even very lower speeds.
Jaguar Diesel Engine Performance
Jaguar has made special engine department, inaugurated by the Queen herself, it produces the most modern Ingenium engines to give exclusive numbers on the board. This 2.0-litre diesel engine takes only 8.3 seconds to get the 62 miles per hour on the odometer and reached to its top speed of 130 miles per hour in no time.
Fuel economy is also very good where in the city traffic, it returns more than 41 miles per gallon but totally changes the game on the motorway cruising with a good addition of 14 miles per gallon to the fuel economy of city areas. Carbon emissions are just under 130g/km with six-speed manual gearbox.