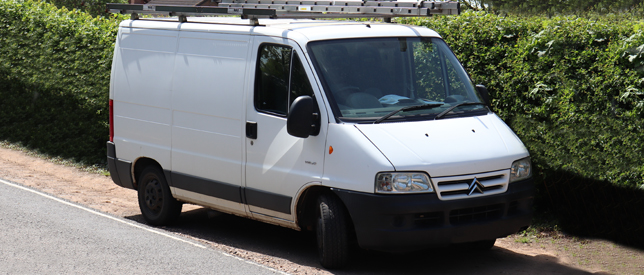 27

Apr

21
The large van sector has a number of options and each of them is available in many different combinations
Relay is a large van from Citroen and the van producer has improved its large van to increase the selling of Relay. This van originates from a platform that also use to produce two other large vans. It has been priced competitively and with decent standard features, you will be happy with the base level model.
Thus the van is a good alternative to popular Ford Transit and other top big vans of the segment. Used Citroen Relay engine can replace power unit of your van. When you see the features offered at a low price, the van becomes quite appealing for you. A New Range of engines has made this van fuel efficient too.
The large van sector has a number of options and each of them is available in many different combinations. This is why decision making not easy for buyers. With so many good cabin features engine needs to be impeded and the new Relay has BlueHDi power units.
With this major progress, Citroen expects a better share of the big van market. The van was first launched in 2007 and since then has progressed in every area to keep buyers excited. Usually limited power unit choice is available to buyers from most van producers.
One power unit with a couple of variants are offered but Citroen Relay has broken this tradition and you can choose from 3 BlueHDi engines. The manual gearbox is paired with all three options. The range starts from 110ps and tops with 160ps, between the two limits there is another model with a 130ps unit.
Now you will drive with greater confidence
These are 2.0-litre units and their fuel economy is the best in class. This is the main reason behind the strong hope of more selling of Citroen Relay units. It is very much realistic because van buyers will find it hard to ignore competitive price and class leading fuel economy. Citroen Relay remanufactured engine also present in the market and your own Relay engine can also be remanufactured.
You will also notice that Citroen updates Relay as per feedback of owners so the new model has improved refinement. Road noise is less intrusive and suspension also works better to keep you comfortable. Brakes have become effective and it is very important for a loaded large van.
Now you will drive with greater confidence. Overall designing of the vehicle has made it refreshed. Headlights are mounted high and daytime running lights also integrated with them. The front bumper is made of different pieces and you can buy them separately.
In case of damage to one part of the bumper you only need to purchase the particular part, not the whole bumper. The cabin has been built with quality materials so you gather a nice feel with the entrance. Two passenger seats are available along with the driver and these seats are supportive.
Multiple storage areas are present inside the cabin. You will have a place for all the necessary little things. Doors have been made strong and durable and all these changes have been made to make the van more practical than ever before.
For the biggest vans more powerful engine
The payload capacity of the van is big so buyers will find it beneficial for their load carrying duties. Availability of Citroen Relay in different body types makes it the choice for everyone. Fuel economy on town roads is 38.6 mpg and, on the highway, it reaches above 44 mpg.
The payload capacity of the smallest model of Relay is 960 kg and the biggest Relay extends it to almost 1615 kg. The power of different versions varies from 113 bhp to 175 bhp. For the biggest vans, a more powerful engine is the best option. Citroen Relay replacement engines allow you to get rid of problematic power units.
Due to the shared platform, the Relay van development cost is rather low and it also helps to keep the price of the van within reach of many buyers. It also helps the developers to produce something really special for buyers. Four different lengths and three heights are available and their combinations give you ample choice in terms of dimensions.
Load area capacity of 17 cubic meters also very good from different standards. Diesel engines in commercial vans cannot be ideally refined but with a manual gearbox, you can keep it smooth while shifting gears timely. It has been a popular van for years and acceptance with some shortcomings is high among buyers of large vans.
For extra features, you can opt for Enterprise trim
Low running cost is the main aim and with three power variants of the new 2.2-litres BlueHDi you can achieve good fuel economy. Citroen is very much concerned about the feedback of the customers because it helps the Relay to be more satisfying for the buyers.
Different trims of the van serve you in different ways as Worker trim make sure some off road ability for a driver with better traction control. All season tyres also help for the same objective. For extra features, you can opt for Enterprise trim and Driver trim is focused on ease of person, holding the steering wheel. You get more assistance for the driver in form of reversing camera and auto lights and wipers with other assistance features. The driving manners of the vehicle not up to the standards set by Ford Transit and Mercedes Sprinter otherwise the van has a lot of excellent features to appeal to buyers.