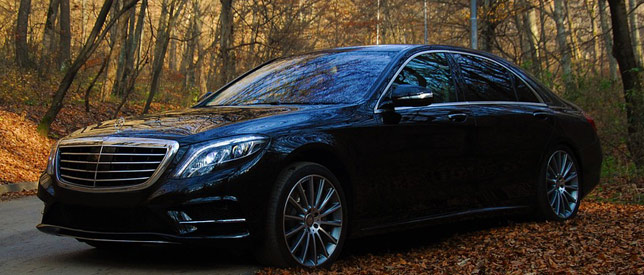 7

Dec

17
With lots of bells and whistles, Mercedes S class is an attention seeker and you know what S class is favorite? It's engine!
Introduction:
Mercedes always surprises its customers with amazing productions. Mercedes S Class is no exception at all; it is one of the most favorite cars around the globe and therefore achieved Luxury Car of the Year award in the year, 2016. The best thing about this vehicle is that you won't hear any noise either of wind or tyre's roar during your journey even at motorway speeds.
All the engines in this line up are really cool. But the coolest thing is that Mercedes can have the ability to propose a diesel-electric hybrid offering more than 60 mpg and though the typical V6 diesel returns 50 mpg.
If you want to choose the perfect one in speed then power-packed performers S63 V8 or S65 V12 AMG versions will be there, or if you desire an S-Class which releases less CO2 emissions in comparison to Toyota Prius there's the Mercedes S500 Plug-in-Hybrid.
In a nutshell, Mercedes S-Class has set the stage on fire and declared a high standard for all luxury and progressive technology for more than 40 years. And yes, the recent sixth generation is the best till now.
Mercedes S-Class Engine:
The strong S350 diesel will make up the mainstream of S-Class sales, and it's our selection in the entire range, all cheers to its super smooth and silent engine united with seriously fast in-gear acceleration that confirms refinement doesn't come at the price of performance.
In spite of a bulky 1,975kg weight and the flawless seven-speed automatic box's prolonged gears, 0-60mph requires just 6.8 seconds for the S350 but it authentically feels much faster than that.
The Mercedes S300 Blue TEC hybrid:
The other diesel alternative is the S300 BlueTEC hybrid Engine, which amalgamates a frugal four-cylinder diesel and efficient electric motor to unify the effortless performance limousine buyers anticipate with running costs of the supermini.
The S300 hybrid bumps just over 2,000kg mainly due to the extra weight of the battery but overall performance is still lively and brisk, hitting 0-62mph in about 7.6 seconds. While its real-world performance is astoundingly punchy, the S300's hybrid system can't sprint in electric-only mode for so long, and even a small press on the throttle pedal will result in the diesel engine to crash into life.
The S500 Engine:
If you can extend to it, the S500 Plug-in is a noteworthy machine, permitting you to travel up to 20 miles on electric power alone mainly before the 3.0-litre twin-turbo V6 cuts in.
Along with both power sources working together at a good pace, performance is almost on a par specifically with the V8-powered S500. The S Class hybrid does 0-62mph in probably 5.2 seconds, while the V8 powered car completely knocks it off in 4.8 seconds.
If you wish for a limousine with real supercar qualifications, the AMG S63 has a twin-turbo V8 and can easily manage 0-62mph in 4.4 seconds, even as the V12 twin-turbo S65 is a tenth of a second quicker.