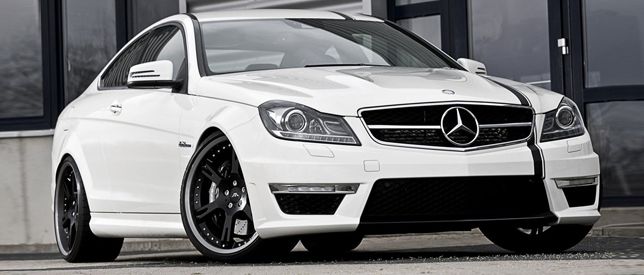 5

Aug

14
Mercedes-Benz plans to develop a new AMG Sport range to rival the performance cars like Audi and BMW
Mercedes-Benz is gearing up to introduce a new AMG sub brand to tighten up its competition with performance divisions of BMW and Audi. It is likely to be a c450 AMG Sport which will arrive among the first models.  An extended range of AMG Sport models is being developed by the Mercedes-Benz and they are further strengthening it with new Sport range and it is not the thing of future but it is positioned to arrive under the AMG flag.
It is intended to rival the M performance from BMW, and Audi Sport from Audi. These new AMG models are set to get some extensive modifications in the exteriors and interior with some new styling cues and a hefty Mercedes-Benz engine.
A uniquely calibrated chassis is used in the new model with electronic tuning to give some muscle to the body of AMG Sport.
In order to give some tough time to the performance car strategies of Audi and BMW, Mercedes-Benz plans to offer its AMG Sport models with both diesel and petrol line-ups to offer an extended choice to its customers.
Sport models have some unique features that differentiate them from standard Mercedes-Benz models. These features include wide wheel base similar to full-blown AMG range.
A Mercedes-Benz official says that they have identified an extended demand for overtly sporting models of Mercedes-AMG and it is almost same in petrol and diesel engines. It is one of the main factors that encourage us to extend the AMG range.
The all new AMG Sport line up will consist of models from A, C, E and S-Class including the variants based on GL, M, GLK and GLA Class. The new AMG Sport models are likely to debut later this year.