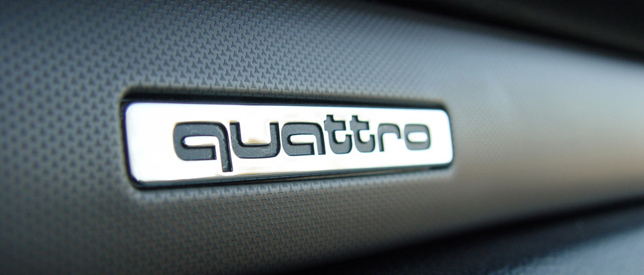 29

Jan

15
This new technology will electrify your hybrid car so you don't have to charge it to make it run
Quattro technology is one of the best innovations that Audi ever made and for years this technology has dominated the world but to meet the requirements of this new era something new was needed. The time is near when we'll be seeing Quattro four-wheel drive system, electrified. Yes! It will be powered by batteries. The really amazing about this new technology is that it will get its juice from three power plants which will in combination generate an output of around 408bhp through the hybrid engine.
No need to get carried away as this power output is for high-performance models only, but Audi promises to make available the lower-powered variations soon. The range-topper encompasses a combustion engine of 292 bhp accompanied by two e-motors. The rear wheels will be driven by an 116 bhp motor and the transmission housing will be integrated with a smaller 54 bhp motor.
If the driver is in a mood of driving the car real fast the front wheel mode will get into action by getting the power from the internal combustion engine alone and if the driver is in a mood of soothing drive then the rear wheel drive mode will be engaged and get the power from the batteries. Amazingly, when the going gets really tricky like the roads are slippery, the Quattro will engage all four wheels for better control.
For plug-in hybrid Audis, there is a new technology on the verge called the inductive charging. For smartphone users, this tech is not new but in the automotive industry, it's a remarkable initiative. In a smartphone, the inductive couplings charge the batteries up and this is what we expect from the new Audis.