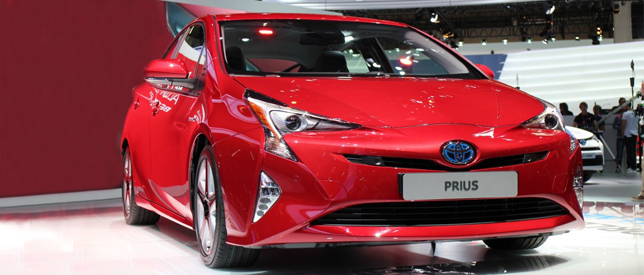 1

Aug

16
It is not only a Hybrid car, the Prius is more than what a go-green car can do
The Toyota is entering its 4th generation of the Prius engine with petrol-electric hybrid technology and this is a complete re-engineering on Toyota's New Global Architecture.
Having the same Toyota Prius 1.8-litre petrol engine, the new car is a five seater which is 2.4-inches longer, a half-inch wider and exactly 0.8 inches lower than the previous Prius, but the structure is placed on the same 106.3-inch wheelbase.
Amazing Handling Feel
The new Toyota Prius is manufactured on a whole new platform. With the lower centre of gravity, it gives such a sportier feel to drive which you will not notice in the previous Prius. For more effortless and relaxing drive, the auto CVT gearbox and a quite Hybrid start-up and take-off the offered even for those who never experienced the drive of a semi-electric car before. As far as the engines and motors are concerned, it produces 120hp which makes it reasonably powerful.
Excellent Performance and Running Costs
The new Prius is manufactured on the same fundamentals as the previous one is manufactured. It is also packed with a smart fuel friendly 1.8-litre petrol engine that works with a pair of electric motor. It keeps the CO2 emission to a minimum, and assists to achieve remarkable low running cost.
Overall, the Toyota also claims that the new Prius has the ability to touch the stunning performance of 94mpg and the CO2 emission of 10g/km. it means the annual motor tax bill will be something near to £143. Impressive figures!
Safety Features of Toyota Prius
The new Prius is fully equipped with the latest safety parameters which the latest cars follow. Amongst the main safety features, driver-assistance technology leads the safety with lane departure warning, road sign recognition, and adaptive cruise control. For this, the NCAP safety has awarded full five-star rating.