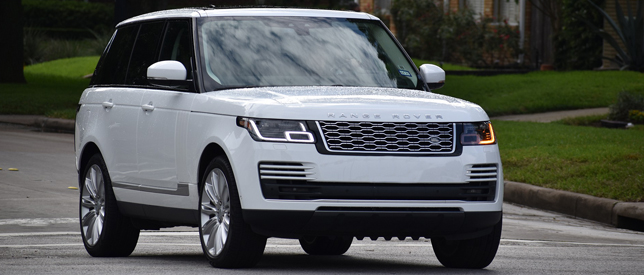 8

Apr

21
This splendid large SUV is expensive too so when you get the best you have to pay the price
A big vehicle with modern features and luxury have been combined in Range Rover SUVs. Their ability to move on mud, sand, gravel and rocky terrains is the best in the SUV segment so if you can afford you cannot ignore these big cars. Range Rover Sport new model has splendid specifications and different trim levels enhance them further.
Interior has been focused much so that luxury SUVs can be matched by this true off-road vehicle. After years of use, some parts of the engine do not remain in their best shape. These are removed and replaced with original parts to achieve the performance level of a new unit.
Reconditioned Range Rover Sport engines are a similar story. These units are trust worthy and their power also great. The new model of Range Rover Sport has come with a hybrid model, which is the best in the segment. Otherwise, it is then placed at number two in a luxury large SUV.
This splendid large SUV is expensive too so when you get the best you have to pay the price. The stylish exterior of the vehicle is a prerequisite and Range Rover has learnt this from competitor luxury SUVs. This supreme luxury is now packed in a modern exterior design.
The vehicle has unique off-road capabilities but to compete with the new luxury SUVs appearance of nerd to be modern and appealing. In the same manner inside the cabin, you receive new features and technological advancement. By doing so the vehicle has managed to become the best in the class.
Diesel units are economical
The stylish body is lower in appearance so you feel it upscale. Four wheels drive to give you traction to move on tough tracks other than the road. Apart from standard off-road abilities, you can add further optional features. Diesel units are economical and hybrid gives you even better fuel economy.
On the other hand, you get the power of V8 but the running cost increases. Base level inline 6 is enough for many buyers so only a few goes for the high power V8. The base level engine model returns 20 mpg, which is itself not economical at all but in comparison to other option, you will have contended with it. Seats of the first two rows have plenty of space for passengers and they feel relaxed while travelling.
Technology is at its best in these luxury SUVs and Range Rover Sport gives you plenty of modern tech features. Two touch screens give you the liberty to choose among different options. Functioning is smooth and you get to the right option without confusion. Menus have been made simple and sharp colours attract all those, watching.
New special editions are introduced this year
The hybrid model of the big car is a significant achievement and running cost has reduced. Carbon emission becomes down as well so you can have the greener model of the vehicle. The base level engine lets you haul this big car with reasonably quick acceleration. Range Rover Sport remanufactured engine is free of glitches and fitting this unit under the hood takes away your worries.
The third row is tight and the space only good for kids. This issue has been for all SUVs with three rows but after paying hefty price owners complain about the limited room. Power packed V8 is present in the line-up but inline 6 has the muscle to pull efficiently. You can easily compare it to the modern luxury SUVs of Mercedes, BMW and Volvo.
Off road ability of the car is high class and you do not find the same in other vehicles of large SUV class. Balance of different aspects is great so no competitor can reach to its class. Performance is the most focused area so you get a splendid outcome. When you hold the steering, you come across the real character of this vehicle.
New special editions are introduced this year and this vehicle also gets advanced climate control. Interior is now fresher due to this advancement. Only one body style is available and it is five inches shorter than Range Rover. The third row of seats is optional so you can use the space behind the second row either for sitting or gears. This flexibility lets you use the space as your needs.
The bigger engine and other amenities cost you almost double
This big size heavy vehicle has been made safe in case of collision. It is not officially tested but bigger vehicles have better protection. Adaptive cruise control is optional for all models, though it should have been standard in higher models. The price difference between entry level and top spec is much.
The bigger engine and other amenities cost you almost double in the new Range Rover Sport top spec model. In appearance, it is very much like a bigger Range Rover so you will be happy to have an expensive look. The good look of the vehicle makes it one of the best-looking SUV. The wheelbase is smaller than the bigger sibling but the grill is similar. The use of excellent materials creates a splendid interior aura. You are at liberty to customize interior upholstery. It means you get great options when you spend on big vehicles. It is highly recommended to choose optional features carefully so that you get the best value for your money.