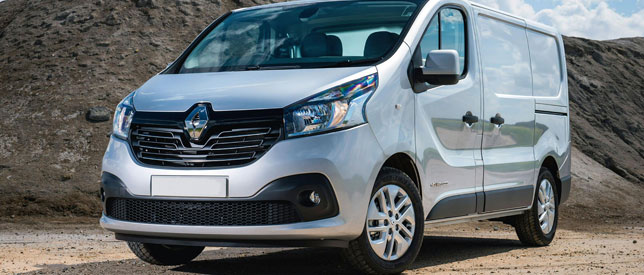 29

Oct

18
The Trafic has remained the leader of the UK market for years with a 15 per cent market share in 2013
Renault Trafic is one of the best panel vans which loves to lead the segment with its built quality, comfort, and fuel economy. The Trafic has a clever design to keep the things tidy for the drivers. The Trafic remained the top seller in preceding years where it has captured more than 14 per cent of market share of the overall UK market. It is going strength to strength with all vans in the UK and worth spending in the Trafic in the UK.
As the Trafic is the midsized panel van, it has a long list of rivals and the almost from all automakers, including Ford, Mercedes, VW, Citroen, Toyota, Peugeot and Nissan. So, the competition is very high and getting sales when everyone is on the front, is relatively hard. Mercedes Vito, Ford Transit Custom and courier, and VW transporter came in action a few years ago and they snatched the market share from Trafic very quickly. There is a new pair of panel vans introduced by the French automakers recently and it includes Peugeot expert and Citroen Dispatch. Previously Renault Trafic was in competition with models like Toyota proace, Fiat Talento, and Vauxhall Vivaro only, Nissan NV300s were also there. Renault Trafic was more popular in these models but now it has more than 10 rivals to face where Ford has an excellent standing in the market with its most admired Transit. Ford is offering more than 500 trims of Transit in the UK market. Mercedes is offering a number of trims of Vito and V-class.
Renault Trafic Performance
The 1.6-litre engine might look small but they love to push the vehicle with a plentiful power. Even the smallest version of the Trafic takes only 15 seconds to reach 62 miles per hour and has a top speed of just under 100 miles per hour. The DCI 115 is one of the best engine version and it delivers all-round performance with only 12 seconds to 62 miles per hour, with a hefty torque of 300Nm from just 1500rpm. Unlike the rivals, it doesn't struggle to pull even in the early shifted sixth gear. All these traits inform about the well-managed performance and efficiency of the Trafic vans even from the reconditioned Renault Trafic engines in the UK.
The DCI 120 is even quicker with twin turbo and takes just over 10 seconds to reach the 62 miles per hour sprint. This engine version can be bought due to its excellent fuel economy which is very closer to an average hatchback when empty and to a saloon when loaded.
Renault Trafic model choices
To get its place back in the UK market, Renault has played a number of cards in the past but none of them remained successful, where a vibrant and bold colour scheme was used on the Trafic vans to keep it in focus but it didn't work for the automaker. Now they are going a bit practical with multiple model choices where two loading lengths, different roof heights, yield load volume changes and different Renault Trafic engine choices are involved. Renault has played another card here which is a bit risky in the current market situation, where they had introduced all the diesel engines in its entire model lineup. Renault's advanced 1.6-litre dCi common rail engines came in different power bands where DCI 90 generates 83 bhp, DCI 115 comes with 113 bhp, DCI 120 cranks 118 bhp and DCI 140 offered 138 bhp, all the versions are fitted with twin turbochargers for more power.
When it comes to the fuel economy of these engines, Renault Trafic delivers an excellent fuel economy on the combined traffic cycle. If specifically talked about the 118 bhp engines, these engines return 48 miles per gallon of fuel economy and become the most fuel economical vans on sale in the UK market. According to the automaker, a 5 per cent efficiency improvement has been achieved across the range. There are three trims offered on the Trafic models, and these trims include, business, business plus and sport.