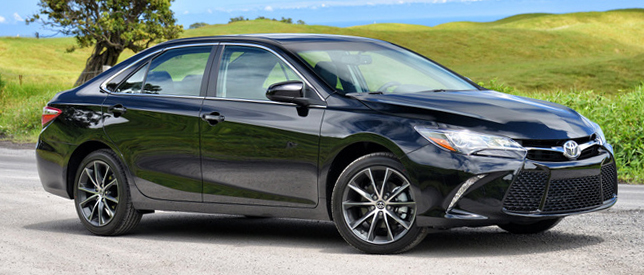 5

May

15
You don't have to stop at filling stations anymore
What all the new Toyota Camry engines Hybrid 2015 offers is utterly unbelievable, in respects of fuel economy and hassle free driving. If you drive it at a comfortable pace, you will notice the fuel gauge stays pegged at full despite of driving fast.
The average fuel economy of this new Camry is over 40 mpg and specs show that the fuel tank capacity for this hybrid version is 17 gallon.
This might as well explain why you would not find the gauge moving after long drives. Now if you do simple maths, you would amaze yourself with jaw-dropping 680 miles of non-stop drive range, means lesser stops at gas-station.
The Camry is one of the best-selling models in the whole world and with this extensive update it will increase its popularity even more.Even though the tweaks are carried out to the exterior, the engine line-up remains intact. For the base model, the 2.5-litre four-cylinder and a 3.5-litre V6 engine has been carried over from the previous generation with hybrid petrol-electric drive system. Sadly, Toyota is not offering Camry in the UK but if you really want a hybrid then Prius is a wonderful option.
Inside the cabin, everything is just so fine and the Entune upgrade is one of the best features for sure. The dashboard hosts a 7-inch touchscreen with hands-free phone, navigation, audio and apps for infotainment system. Toyota offers Entune app for iOS and Android which will enable you to control your Entune app system.