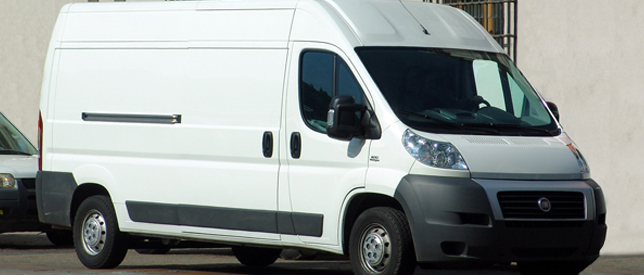 28

Jul

22
A van with work-focused features and great load-carrying capacity
The Fiat Ducato is a large-sized van ready to meet the needs of carrying more loads. The vehicle is popular with people who do not want to buy the leading Ford Transit and Mercedes Sprinter. Fiat Ducato can be used in many ways by the owner as different wheelbases can be chosen.
Body styles can also change and Ducato can be a panel van, chassis cab, double cab, or tripper cab. There can also be different heights with which you can customize your vehicle. Fiat Ducato is taken as a van that will be a great work partner and comfortable to ride. The present updated version brought with it new technology that makes it close to the leading rivals.
The van is good to look at from the outside and the inside also has some interesting additions. There is a high amount of load this van can carry and with large space at the back, many size cargos can fit in easily. The engines are going to keep the vehicle moving with ease if picked properly.
With such a wide range of options in one vehicle, it sure does invite many buyers. Reconditioned Fiat Ducato engines are an easy option to get rid of the troublesome engine affordably and quickly.
Identical engines to sister vans
Peugeot and Citroen are two sister vans to Fiat Ducato. The engine line-up for Ducato was different from the other two till 2022. It was 2.3-litres, but now the same 2.2-litre engine is adopted for this van also. The company claims that the engines are going to be more efficient.
There are four variations for the engine. These are 119 bhp with 320 Nm torque. Next is 140 bhp with 350 Nm torque. Another one is 157 bhp having 380 Nm torque. The good thing about all these engines is that a good amount of power is generated. Whether you have to carry the load in town or on a highway the engines will never feel exhausted.
The weight of the vehicle has also decreased by 15 kg, further increasing efficiency. The higher-powered engine is meant for heavier work. There is a six-speed manual transmission as standard and a nine-speed automatic transmission as optional. This transmission is smooth giving proper gear change when needed.
What does not fit is the short interval gear change. To get the desired speed the driver has to change gears again and again. Replacement Fiat Ducato engines for sale become an appropriate alternative to the troubling engine at any time.
The electric steering is now standard
Ducato is now fitted with electric steering. This steering is easy to handle. It steers nicely and with ease. Turning on tight turns is an easy affair to accomplish. This also allows for parking easily which is a must-have for a big vehicle like this. Especially when fully loaded, turning is a difficult task.
But the light steering makes it easier. The van has a body roll and also the floating movements while driving and especially when the road is uneven. These are common problems in most large vehicles. The vehicle does become better when loaded still the issue is there. Second-hand Fiat Ducato engines for sale to keep your van working in no time when the engine fails.
With its driver's assistance system, the vehicle can control the steering and brakes. This is a cool feature to remain relaxed during work hours. The van is very well insulated from outside noises as well as road noise. The engine does not mind pulling such a heavy load at its back.
Interior Features
Fiat Ducato has a good cabin for the driver and the two passengers. The seat supports the body very well. Although these are a bit form that does not disturb the occupiers much. The materials used inside are of good quality and are durable. The centre seat has a folding table that can come out as a mini table for a laptop or a tablet to work easily.
It can be slid towards the driver so that he can reach it with ease. What catches attention is the UConnect infotainment system of Ducato. It comes with screens ranging from 5 inches, 7, and 10 inches. Although some operations do not work very well, they are the highlight of the cabin. The colours are used to make the cabin prominent and decent.
There is good storage space inside the cabin and also at the back. Being a large van affirms that there is no shortage of space. The front passenger and the driver have plenty of legs, head, and shoulder room to move easily without disturbing one another. Outer vision is also good. Not confusing the driver at any time so that there is no mishap on the way. Although there is a thick pole sometimes hindering the vision still it does not disturb a lot. There is a good amount of technology, as well, enough to help out the driver with assistance tools.