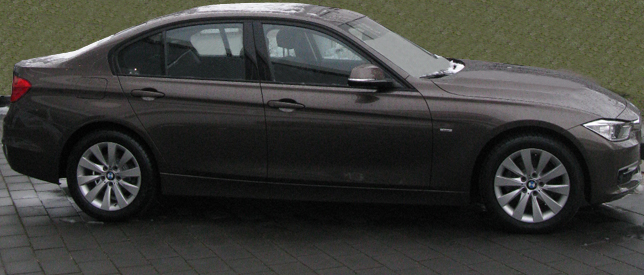 13

Jan

22
The optional auto transmission improves the car's efficiency significantly
If you want a BMW 3 series car for the least amount of money, the BMW 316 is the vehicle for you. Its modest cost does not detract from its performance or cabin quality, so you may consider it one of the best. The excellent reputation of this German automobile manufacturer readily persuades consumers to search for a BMW 316d engine for sale. Because of the low taxes, many owners of BMW 3 series' automobiles are drawn to it.
Because it is the series' entry-level automobile, it is slower than its brothers in the same series. You will like driving the automobile if it has a sufficient amount of acceleration. The BMW 316d ES model is underequipped; therefore, you'll need to upgrade to the SE variant for a better ride and driving.
The engine produces 114bhp, which raises doubts in people's thoughts regarding the claim of an excellent driving experience. The engine in this automobile is the same as in the 320d model, however, it has been detuned. This 2.0-litre engine unit uses less gasoline and produces less carbon; thus, this car's fuel consumption and emissions are reduced as well.
The car's peak torque is 260Nm, which is much less than the 380Nm of the 320d. It's not fair to compare automobiles just based on output because low-powered vehicles are usually cheaper, therefore we must factor in this cost-cutting factor. Optional speed transmissions are recommended for smooth acceleration with the 2.0-litre power unit eight-speed auto.
Only the 316d with Efficient Dynamics has a chance to beat it
Buyers can only afford reconditioned BMW 316d engines since even entry-level new automobiles are out of their price range. Professionals involved in the sale of old automobile engines ensure that all flaws are removed and that their purchasers receive the finest possible product. The optional auto transmission improves the car's efficiency significantly.
Manual six-speed gearboxes get 62.8mpg and emit 118g/km of CO2, but our alternative gets 64.2mpg and emits 117g/km of CO2. Only the 320d with Efficient Dynamics can beat these numbers; otherwise, the 316d is the best choice. When you look at the 316d SE model, you'll see that it's quite similar to the other SE versions in the series that have 17-inch wheels.
Standard features for this model include automatic headlights and wipers, as well as a parking sensor and cruise control. Bluetooth provides communication, and a superb infotainment system provides entertainment and information. The leather-wrapped steering wheel is quick, and its weight aids in better driving.
It also has dual-zone climate control buttons as well as other controls. Seat coverings are standard, and leather upholstery requires the purchase of beige leather trim. The overall impression of the inside after this modification is that of a premium automobile, thus it is recommended. There are additional ways to enhance driving, such as changing the gearbox, air conditioning, or throttle responsiveness.
The average eco-pro driving mode is present to boost fuel efficiency, however other modes are provided to increase comfort and sporty experience. The transmission is quite smooth in eco-pro and comfort mode, but when you switch to sport mode, it becomes loud since gear changing is delayed.
On some surfaces, refinement is required, as is cruising on the highway
This little 3 series saloon has two rows of seats that may comfortably accommodate four persons. Driving aids instil confidence, while safety measures safeguard you in the event of an accident. This automobile is ideal for short-distance daily commutes and occasional long-distance trips.
Its remarkable fuel efficiency demonstrates that it is cost-effective even after purchase. The auto stop-start feature contributes to the reduced operating cost. The refinement on some surfaces and highway driving is not optimal, especially when compared to the Audi A4 and Mercedes C class.
It, like all other cars, has to be rejuvenated, and a simple facelift will not be enough. It takes a little over 10 seconds to reach 62 mph, so the emphasis is on economy rather than acceleration. In terms of economy, you should like its stats because it was designed expressly to provide a comfortable ride at a low operating cost.
Aside from the lack of power, the automobile boasts the greatest features
We provide you with figures for turbo diesel engine power and torque, but the automobile outperforms them. The BMW 3 series engines are all excellent performers since BMW engineers place a high priority on power units to maintain high efficiency and performance.
It's a good automobile for daily commuting around town and simple highway driving. You'll appreciate driving it on quick curves since it handles and grips the road like any other BMW car. The automobile has a feeling of the quickness while maintaining excellent balance. It is not a highly regarded car in the series, but it is adequate within its limitations. Aside from the lack of power, the automobile includes all of the amenities of the series' more powerful variants. If you want a car from a powerful series but don't want to spend a lot of money, you'll have to accept certain limits. It's also true when looking at the series' entry-level automobile.