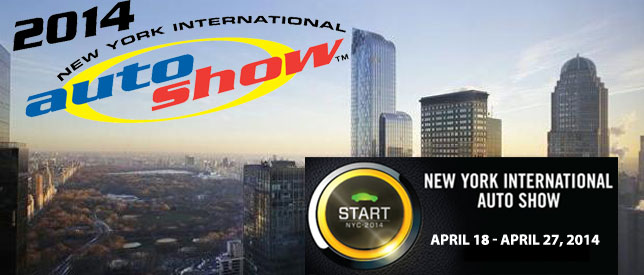 22

Apr

14
Concept cars that turned the heads of most of outlookers and We pick five highlights from the Show
1- Land Rover Discovery Concept
From its outlook, the Land Rover Discovery Concept may not seem mind-blowing but from the inside, in terms of technology, it is matchless. It is equipped with a remote control that enables you to manoeuvre the vehicle from the outside, and there is "revolutionary smart glass" enabling you to experience a 360 degree driving experience. It also has Rolls Royce like opening doors.
2- Cadillac Elmiraj Concept
The new concept from Cadillac, 'Elmiraj' is going to give a tough time to some of the most luxurious cars in the world. It is a two door coupe with long wheelbase and a beasty 4.5 litre twin turbocharged V8 engine packing 500 horses powering rear wheels. The interior is also nicely furnished.
3- Ford Edge Concept
Ford Edge Concept gives the impression more of a car than truck with a trapezoidal grille and sloping roofline that reminds you more of Focus and Fusion. It features adaptive cruise control, lane-keeping assistance and blind spot monitor. The interior gets 'premium mechanical switchgear' on dynamic centre console, giving it Lincoln touch. The radio and climate control also gets knobs and buttons.
4- Kia GT4 Stinger Concept
At the New York International Auto Show, Kia surprised the world with its GT4 Stinger Concept Car. This supercar has a direct injection four cylinder 2.0 litre turbocharged engine with 315 horsepower and a six speed manual gearbox that drives the rear wheels. It is receiving a lot of admiration but Kia officials still not sure if this concept will hit the roads in near future.
5- Nissan Sport Saloon Concept
Nissan has introduced two vehicles at the New York Auto Show, one is Muran and the other is Sport Saloon Concept where the saloon is turning more heads than the Murano. Both vehicles show how serious Nissan is in designing vehicles with ultra-modern technology and high specs. Maxima and other saloons in Nissan line-up are expected to get influenced by this concept.