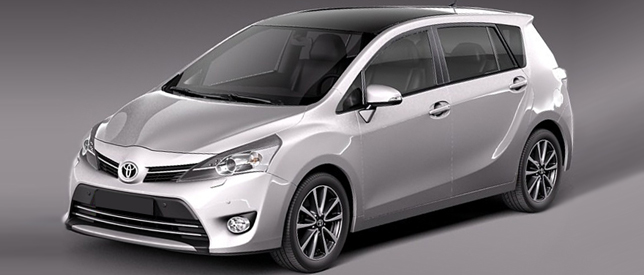 5

Mar

19
Taking place in the market among capable rivals
When you hear the name Toyota, it is a common notion that you are talking about reliability and practicality. Which is true for many of the creations still present in the market and one thing that you can be very sure of is the unswerving nature which these machines possess. Toyota Verso is a car that has struggled to remain in the market and one of its struggles was to have a face-lift in 2013 which gave it a newer look and cabin changes.
Also, the more important transform was to lessen the noise which the body metal created in the earlier version. So, in general, there was a concept behind this overhaul to make a better choice for the buyer to make it close to the strong competitors. These alterations certainly put an impact on the overall presentation and performance of the vehicle and have placed itself in a better position than before. Especially the wind noise which is annoying especially when you are on a long journey has been attended upon and reduced to nil in the present version.
Engines are fine and moderate
Before discussing, do consider that you are going to buy an MPV which is mainly for families and having a race car engine is not a priority for this category. There are two petrol engines of 1.6 and Reconditioned Toyota Verso 1.8-litre engine with 130bhp and 145bhp respectively. The diesel side gets a 1.6-litre D-4D resourced from BMW.
This one gives 108bhp and is preferable for those who are interested in the commercial use of the vehicle for shifting small loads to small distances. This is due to the 199lb ft of torque it delivers combined with refinement and the economy side which is better than the petrol.
Handling dominates
For an MPV there is a challenge of how it will behave on the road with a bigger body than a usual saloon. Toyota has put a good effort towards this side and improved its moves plus controls. When a family person goes to buy a car it should be easy to operate and comfortable, Toyota Verso fulfils both these requirements.
There is no body roll on sharp movements and bigger bumps are easily handled. But a little problem is created when there is an uneven road surface. What this Toyota lacks is a total disappearance of engine noise especially on lower revs which do make an uneasy impression.
Cabin utility
One thing scoring for the vehicle is its straightforward approach. There is no whirl on how a function will operate and the driver, as well as the passengers, get used to their surroundings easily. There is a cluster of instruments in the centre which can be a hindrance but they are clear to read and get the right one acting.
It really serves well for carrying loads when the seats are folded flat. The visibility is good around and when backing, still the reverse camera becomes handy when doing the task. There is a little drawback at the space for the second and third row that has to be attended whenever this one is going for an upgrade.