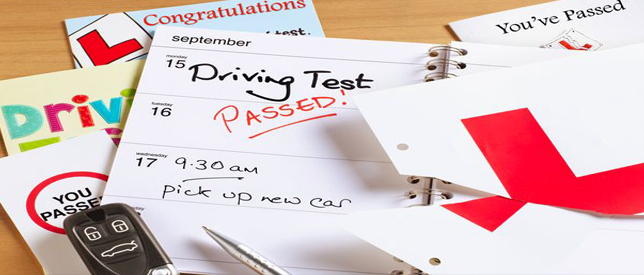 29

Jul

15
In the last year alone, more than 400 learners crashed their vehicles while sitting driving tests and surprisingly, 13 people made a record of failing more than 30 times
Sitting in a driving test is really a big deal for most of the learners, they usually get confused and crash their vehicles. This is exactly what happened in the UK last year as the figures from the Driving Standards Agency shown that 415 people, while being tested, got involved in an accident. That's not all, 13 worst driver made a new record for sitting and failing for the 30th time.
Wow, that's really amazing
If you think that was amazing, then this will blow your brains out. It has been revealed that a woman, dubbed 'Britain's worst learner driver', has failed her driving theory test 113 times. That unidentified woman is said to be of age 30 years and she is from Southwark, South-East London. This test comprises of two parts where the first is Multiple-choice questions and the second is a hazard perception exam.
It is also said that even if she, somehow, manages to prove her knowledge of rules and dangers of the road by passing the test, the biggest hurdle she needs to overcome is the practical driving exam.
Has anyone beaten this number?
So far, this woman, with her astonishing number of attempts to grab hold on her driving theory certificate, has been unmatched but several are trying their best to become first. Like a 30-year-old man, failed the theory test 86 times and he is from Peterborough.
Another 41-year-old learner from Birmingham finally got lucky on his 80th attempt and passed.
Then you have one 27-year-old man from Haverford west in Pembrokeshire, wales, and the other 39-year-old man from London, both of them have failed their driving test for the 66th time this year. And there is another 47-year-old male who, after struggling through 61 tests, still got no luck.