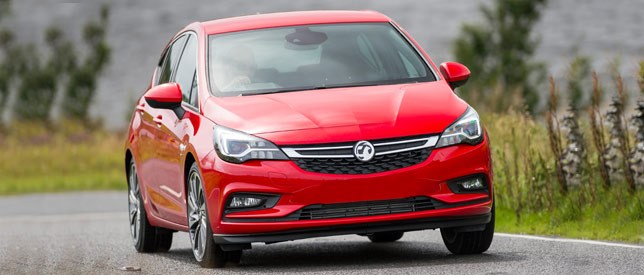 15

Mar

17
A strong vehicle provides economy and great engine power
Search for a family car that is pocket-friendly, yet provides all the features that a pricey car carries is a difficult task. You find one thing and the other is missing, look out for comfort and engine lineup is pessimistic. A family car do not have to be lacking fun, instead it should appeal not only the adult family members but also the youngsters. Vauxhall Astra is a car that can match your requirement, buy it and you will not be disappointed for what you have in your porch.
The previous models have an impressive build up, but it was not much impressive on the road and a higher price. Thanks to the new engine lift up and economy with style, it is a complete package for a family.
Engine that induce life to the car
Vauxhall Astra has a broad variety in terms of engine. They are eight in total with three diesel and five petrol variations. And even the lowest one in the range is not as it sounds; the performance is outstanding at all levels due to which this car becomes a strong competitor in the small family car range.
Petrol Engine Power: The best in the petrol line up is 1.0-liter three cylinder engines with 104bhp. Then there is the 1.4-liter petrol engine that has 99bhp. There are two variations in the 1.4-liter range that is a 1.4-liter turbo 124bhp or 149bhp. Among these the fastest Astra is the turbo petrol 1.6-liter having 197bhp which is available in SRi and Elite trims.
Diesel Range: The three diesel engines that are available come in 1.6-liter. Vauxhall's trademark is 1.6 CDTi Whisper Diesels. Although not that like a whisper but they are best among its competitors. They come with 109bhp or 135bhp, another choice is 159bhp Bi-Turbo CDTi. Automatic gearbox choice is also present but with limited variants.
Engine Performance and Drive
Smoothness and comfort describe the drive of this car. Due to loss of 200kg this car has become light that gives it an edge while driving on the nasty roads. With light staring and quick response the car becomes a treat to drive with comfort and fun combined. The car performs well on bumps and one does not feel flinching, even in the 1.0-liter 104bhp engine. The car drives smoothly at the corners due to its quick response and fine handling giving it a sporty edge.
Plausible Exterior and Interior
The exterior of the car is as compact as its interior.
Exterior: Externally the car gives a SRi look with sharp edges and headlights, a well-trimmed bumper and grille. The New Vauxhall Astra provides plenty for treat of the eye. It gives a smaller look from outside with a lot of capacity inside.
Interior: The interior is spacious with plenty of legroom and relaxed drive. Astra takes technology to the next level with all the systems operated through a seven or eight-inch touch screen. Easy to use and clear graphics gives a better access to the accessories installed in the vehicle.
Excellent infotainment system with award-winning helpline feature to find a destination is at the top. It will also call the emergency services automatically in case of a crash. A 4G Wi-Fi hotspot is also created to let the passengers use internet services while on board.