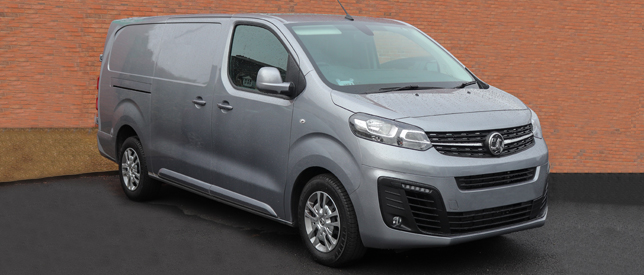 9

Nov

21
The Vivaro panel vans have been upgraded with new Vauxhall Vivaro engines and are now more attractive and improved
The original Vivaro has been on the market for 13 years and is still one of the most popular vans in the United Kingdom. The manufacturing halted in 2014, and it was a bit of a surprise when Vauxhall chose to stop milking the light commercial vans category.
The last generation of the Vivaro panel van was actually UK-built, just like the previous Vivaro models, and it was far better than its sisters like the Renault Trafic, and it was exclusively competing with rivals like some of the transmission trims and VW vans in the UK, including the luxurious Mercedes V-Class and Vito models.
The Vivaro was constructed in Vauxhall's Luton production factory, and its quality of being locally built provides it with an advantage over many of its competitors, and its drivers have a nationalistic edge. After the original Vivaro was discontinued in 2014, the Mark II Vivaro was released.
The 2014 Vivaro comes with a slew of new and improved features, the bulk of which are available in the new variants. The Vivaro panel vans have been upgraded with new Vauxhall Vivaro engines and are now more attractive and improved. Because the Vivaro is a cargo vehicle, it is vital to look at the cargo section of the van as well.
This Vauxhall Vivaro variant offers a large cargo area and a two-pallet hauling capacity. The Vivaro portfolio is a plain and uncomplicated one, with efficient and fuel-efficient engines and Transit-like body types such as L1 and L2 wheelbases and kombi styling.
Two heights are taken into account in the trims: H1 and H2. It's available in panel van, double cab kombi, and kombi bus configurations. For extensive modification and customization, a platform-specific van is also available.
The Vivaro Engines (Vivaro Engines) are a kind of
Vauxhall has updated its engine selection with the introduction of the Vivaro 1.6-litre CDTi. This engine was replaced with a 2.0-litre diesel engine, which was kept in the model line-up. These engines provide greater power and torque than earlier engines while also providing exceptional fuel economy and lowering carbon emissions substantially.
It is a true win-win situation for both individual drivers and fleets. To attain greater fuel economy and performance statistics, the 1.6-litre engines include single or twin turbochargers. Vauxhall has also added ecoFLEX efficiency to a select number of cars.
The Vivaro model portfolio features a variety of current technology and gadgets, including an engine start-stop feature that reduces carbon emissions significantly. Other features include regenerative braking, aerodynamic enhancements, and the entry-level CDTi 90 variant, which produces 89bhp while delivering 43.5 miles per gallon and emitting 170g/km of CO2.
The models include start-stop technology and a regenerative braking system that improves fuel efficiency to just under 50 mpg and reduces CO2 emissions to just over 155 g/km. On the other hand, the 113bhp engine obtains comparable fuel economy ratings, but unfortunately, this variant lacks ecoFLEX technology for increased efficiency.
If you need a little more power, opt for the Vivaro CDTi120 Biturbo diesel engine, which produces 118 horsepower and gets roughly 48 miles per gallon on average. The carbon emissions are likewise 155 grams per kilometre, which are the best values in the Vivaro series.
The top-of-the-line 138bhp model gets 47 miles per gallon and emits 160g/km of carbon dioxide thanks to its Biturbo engine. Because the UK is one of the largest markets in the world, reconditioned Vauxhall Vivaro engines are simple to come by.
These features make driving more convenient and safer
The entry-level Vauxhall Vivaro comes with electric side mirrors and windows, as well as the ability for the driver to modify his or her seat in a variety of ways. These features make driving easier and improve road safety. In the front compartment, two passengers may travel with the driver, and there is a modest but useful five-inch touch-screen for entertainment.
DAB radio and Bluetooth connection are two more possibilities for the same purpose. You receive two sorts of help to stop the car while it's going, brake-assist and braking in the event of a collision, among other safety features. The next grade level adds cruise control, a driver comfort package, a streamlined interior, armrests, and parking sensors.
As a result, when you spend more, you get a lot more in terms of comfort and security. The following is the line-up that adds more features that are unquestionably worth the package's price. Vauxhall Vivaro engine supply and installation are normally done by the same company to ensure good performance. They are equipped with the assurance of high performance and low fuel consumption. Before offering such power units to potential consumers, they are thoroughly tested.
Carbon emissions have been further reduced
Because the former power unit was replaced with the new one, the new Vivaro model boasts an advanced Euro6 compliance engine. Carbon emissions have been reduced even further, and fuel efficiency has increased to over 48 miles per gallon. The Vauxhall Vivaro's frugal engines have long helped it stand out among competitors.
With better fuel efficiency, the average tank capacity has been lowered to 70 litres, however, the former 80-litre tank is still available as an option. With more powerful engines, this vehicle acts more refined, which appeals to customers since these units assist to pull a loaded or completely occupied van successfully. A four-wheel-drive option is also available. Airbags are used to protect the driver and passengers, and this model of Vauxhall Vivaro has greatly improved to become the best option for purchasers of this type of vehicle.