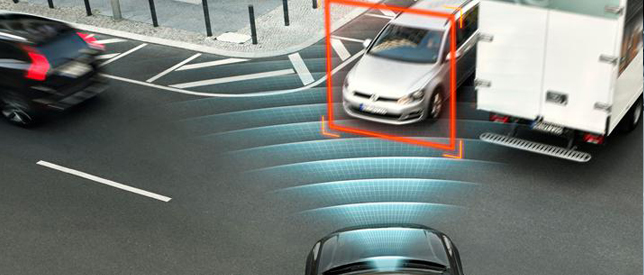 23

Jul

14
Volvo's Vision 2020 Sees New Innovative Safety Technology
Volvo has released full details on the safety and parking assist systems that will be fitted to the forthcoming XC90 luxury SUV, set to debut later this year. Volvo claims that the seven-seat SUV will be one of the safest cars on sale powered by world's two innovative technologies for the first time, when it comes to accident prevention.
One innovative tech is 'run-off incidents' which automatically tightens the front seatbelts when cars leave the road due to driver error or bad weather. The seats are also designed to minimise spinal injuries if the car encounters a hard landing.
Second pioneering technology is a 'junction brake' system that stops the car if the driver tries to pull out in front of an oncoming vehicle at a junction. The XC90 also knows if it's about to be rear-ended, and will flash its tail-lights to try to alert the careless driver behind. The car also tightens its occupants' seatbelts and applies its brakes to cut the whiplash risk.
On-board sensors monitor the risk of a rollover during high-speed changes of direction. If you're close to the limit the XC90 limits engine torque and applies the brakes to slow the car. If it's already too late, curtain airbags for all three rows of seating immediately inflate.
The new XC90 is also equipped with automatic city braking, which recognises not just other vehicles, but cyclists, pedestrians and animals, too. An advanced exposure camera means this works in both daylight and night time. There's blind-spot monitoring and automatic parking, the XC90 will also drive, brake and steer itself in slow-moving traffic.
This host of new technologies is a major part of the brand's 'Vision 2020 policy', which states that no occupant should be killed or seriously injured in an accident in a new Volvo by the year 2020.