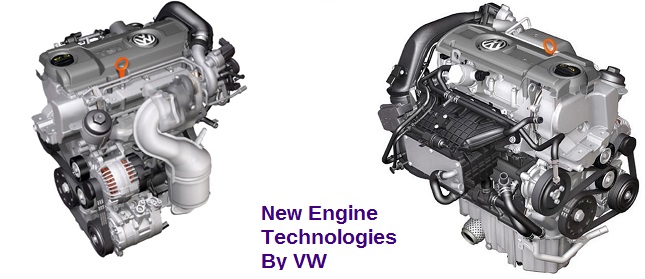 9

Apr

14
New Petrol engine technology includes variable compression ratios to direct a flow in efficiency
New technology including variable compression ratios to direct a flow in efficiency of petrol engines will be used in the Volkswagen production cars. The German automaker is all ready for an innovative and revolutionary transformation in the petrol engines in order to boost up the efficiency. It is exclusively hinted by the technical chief of Audi, Ulrich Hackenberg. While addressing the Audi's annual conference he said," engines equipped with electro-mechanical assistance for forced induction and variable compression ratios are under development at Audi's design and development division."
Audi is also planning to introduce coasting technology in its future engines because it would become a significant element in the route of fuel saving over the next few years. The coasting technology disengages the transmission from engine when it feels it is overrunning. It is already built in several Volkswagen models with different names and modified functions. A common but basic example of this technology is dual clutch automatic transmissions. In the case of variable compression ratio technology, Hackenberg gave no details on how Audi will introduce this technology.
In 2000, Saab confirmed its tentative supercharged turbo SVC engine, which was equipped with a slanting lump to change the amount and volume of the combustion in the engine chambers and, therefore, the compression ratio. Today's most advanced engines have transformed compression ratios by altering the pitch of the crankshaft or through the manoeuvring of connecting rods.
An electrically assisted forced-induction technology was used by Audi engineers as part of an experimental twin-turbo V6 engine in 2012. An electrical turbocharger was used in this V6 engine which spins at high speed and forces the air into the engine at low speeds, this is something a standard turbocharger cannot do without higher revs from engine and to perform this task, engine needs to run at very high revs.
This technology allows petrol engines to execute efficiency even they are standstill, and is also very useful for economised and downsized two and three-cylinder engines. All these technologies have the potential to increase the actual efficiency and real-world economy of petrol engines.