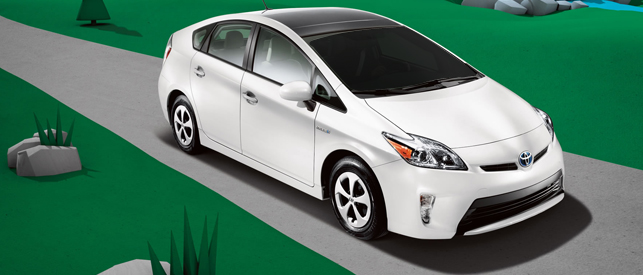 25

Mar

14
The Toyota Prius had an awesome 2013, but the world's best selling green car is currently driving sales towards a cliff. The best seller high volume hybrid line saw a horrible January and February and for the year, sales of the Prius family are down about 30%. It gets worse if you look more closely at separate Prius models. However, all is not lost. The current Toyota Prius is nearing the end of its life and a new one is due to be launched soon. This is what we think is wrong with Prius and how the new Prius might turn the tide.
50 MPG is not so thrilling Anymore
One problem that the current Prius faces is that it only gives 50 mpg on a combined cycle. Once upon a time this used to be an exciting number, but now many other cars are approaching that figure, and any plug in hybrid is simply way more efficient when it comes to MPG. Hence, Toyota's Prius Plug-in hybrid is still the best seller in this sector. 100 MPG is the new 50 MPG now, and Prius is not awe inspiring as it once was. Toyota is in danger here unless the next Prius Plug-in has some serious range.
Many New Affordable Green Cars are on the Market
The Honda Accord hybrid is one of the most amazing green cars in the market. 47 MPG in a big-saloon package, 50 MPH around town along with the prices of the Accord Hybrid and Prius are not miles apart, it is an alluring package. A fully loaded Prius costs more than the base Accord Hybrid. The next Prius needs to jump ahead of the Ford C-max and C-Max energy for sure.
Next Prius Needs to Be Interesting
One thing Toyota did hint at doing was to make the next Prius more interesting to drive and easier on the eyes. We don't expect acceleration to change much in the next Prius, but Toyota already can make the Prius the most engaging mainstream green car on Earth, should it so choose.
Outdated Interiors
Toyota insiders have been talking about why it is all of a sudden selling badly. Some say that the interiors are now dated and too bright. That can be easily fixed. All these things if done by Toyota will keep it at the top of the Green car league and keep the CARB convinced.