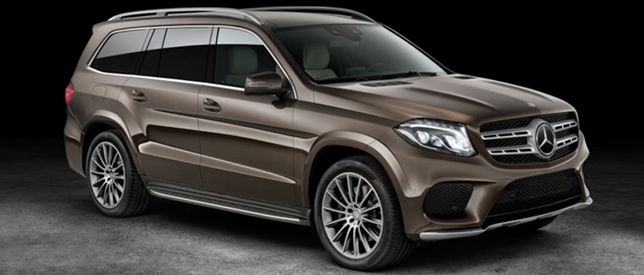 30

Nov

15
Mercedes plans to bring its 2017 GL-Class models with powerful engine and exclusive tech features
The Mercedes GL-class has long history of success and appreciation. The technical details have been revealed of the latest model of GL-class. The German automaker has built its SUV reputation with its flagship S-Class. It would be early to say about the possible success of the latest GL-Class SUV.
However, Mercedes has come up with the comprehensive makeover for its brands lover across the globe. The makeover includes powerful engine variants as well as all new transmission features.
Engine Version and Power Variants
It has been found that Mercedes will develop four versions of its new 2017 GLS model. The GLS 350d, the GLS 450, the GLS 550 and the GLS AMG. The GLS 350d will come up with the 3.0-litre V6 turbo diesel engine, it will have a power output of 255bhp and will generate a torque of 617Nm.
The GLS 450 version will have 3.0-litre twin turbo V6 petrol engine with the powerful output of 362bhp and produce a torque of 500Nm. The power figures make engine strong enough to produce high speed momentum within seconds.
Twin Turbo V8 Engines
It is important to highlight that the GLS 550 version will come up with the huge 4.7-litre V8 Twin Turbo petrol engine and have a mighty power output of 449bhp. It will demonstrate massive torque of 700 Nm. The 700 Nm torque will be quite enough to produce high speed momentum in no time.
Whereas the GLS63, the high performance SUV version will be equipped with the 5.5-litre V8 twin turbo petrol engine. It will have a power output of 577bhp and will generate strong and stunning torque of 761 Nm on the roads. The high performance SUV will have remarkable road performance with its powerful V8 engine.
The Latest Transmission Features
In regards with the transmission, Mercedes will build its standard version with 4Matic all-wheel drive. The standard version of GL-Class will come up with nine-speed automatic transmission.
Whereas the high performance SUV, the AMG model will be incorporated with the seven-speed dual clutch gearbox. It will have all new rear-biased all-wheel drive system. The AMG model will dominate the road and win the speed challenge.
Intelligent Driving Features
The tech features has become essential or must have thing of the today's vehicles. Mercedes has also come up with some innovative solution for its 2017 GL-Class. The intelligent drive technologies are based on the latest cruise control, active brake assist and steering assist.
The cross traffic assistance and rear-facing radar are among the other revolutionary driving technologies. In regards with the safety features, Mercedes has added lane-keeping assistance and blind-spot monitoring. On top of all that the 2017 GL-Class has intelligent LED lighting system.