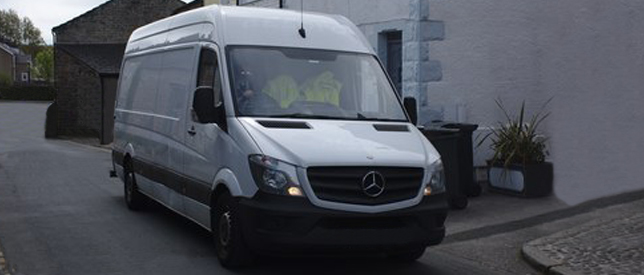 18

Dec

20
Crosswind Stabilization, Lane Departure Warning and Adaptive High Beam
Small capacity passengers and goods carriers including vans, pickup etc are light commercial vehicles. Mercedes Sprinter also fall in this category and being a product of big brand you definitely find it superior in many aspects. Mercedes engines replacement facility install a unit in better shape to keep your vehicle moving. Mercedes Sprinter is available in three different body designs pickup truck, chassis cab and Minicab.
Over the last seven years a number of advancements are witnessed in this van including standard and optional features. Crosswind stabilization, lane departure warning and adaptive high beam are now standard. Among optional safety kit you can pick collision avoidance system and blind spot monitoring with some other. These features are very useful and frequently needed when you are driving a commercial van. For a better grip feel on steering, it has been made thicker.
Engines of the van are in compliance of Euro VI emission standards. Sprinter passenger van model has come with ample storage area and comfortable seats for 15 people. USB ports are offered for convenience of passengers. Rear cross-traffic alert is accompanied with blind spot monitoring to intimate you when a vehicle becomes invisible but in close proximity. To reverse without any collision, you have auto brakes which stop the van if something comes in your way.
This van is available in two different wheelbases. Length of first is 144 inches whereas the other one is 170 inches long. Passengers' capacity also varies with space for cargo. Smaller wheelbase accommodates 12 passengers and the extended wheelbase model offers seats for 15 passengers. Cargo bed length is increased by almost 13 inches for the long wheelbase vans.
Four Digital Cameras Assist You to Remain Vigilant
Turbocharged power units are frugal and efficient fuel users while producing enough pulling power to keep towing when loaded. Six cylinder engines of these vans are balanced performers in important aspects. Old reconditioned Mercedes Sprinter engines for sale are cheap but reliable. New Sprinter has active distance assist DISTRONIC which is part of driver assist package. It will allow you to adjust distance from vehicles ahead. This facility is possible for speed limit up to 210km/h. This intelligent system apply brakes when distance is decreasing or accelerates when there is no vehicle ahead it accelerates speed. In this way speed of your vehicle is actively controlled by this smart system. Four digital cameras assist you to remain vigilant about surroundings of the vehicle.
Parking also becomes easier just like reversing out from parking. Passengers get on board and sit with greater ease with electronically controlled sliding door and step for this purpose. Enter and exit has been made easier as the luxurious Mercedes brand offer you a step which appears only when needed. Electric sliding door also detects resistance and stops closing when find someone in the way. Once the door opens the sliding step automatically comes out for convenient entrance and exit. Roof height is 75.5 inches which allows your passengers to stand inside stretch or settle. It is really satisfying for the buyers that this upscale vehicle producer is taking good care of ease and convenience of the passengers.
With Its Own Compressor the Cooling Ability Is Great
There is possibility of same temperature for whole cabin with Thermo-tronic Climate Control dual zone climate control which functions automatically. Sensors present inside cabin have ability to monitor and respond to the conditions. Mercedes Benz engine rebuild is a great effort of engineers to reproduce a power unit as it was. These engines could serve you just like new Mercedes engines. High performance air-conditioning system is another possibility for this big cabin's desirable temperature. With its own compressor the cooling ability is great. Sirius-XM radio can be added for live music, news and sports in Mercedes Sprinter. It is a satellite radio so connectivity is great and speakers let all occupants enjoy alike.
With its modern and upscale features buyer would find it more than a van because it has been produced by Mercedes. Build quality is great which enhances durability so an excellent van with low running cost and trustworthy durability is ready to serve you. The cargo carrier variant is also build with maximum practicality.
Another 2.0-Litre Gasoline Turbo Engine Is Also Present
Different warranty packages starts from five years are offered by Mercedes to maintain your Sprinter Van. Available in 10 different colors and for some of them you need to pay extra. Passenger van variant of Sprinter is powered by 3.0-litre V6 diesel unit. Optional 4×4, configuration can be selected if you think your Sprinter will have to move on tough tracks. Another 2.0-litre gasoline turbo engine is also present so you can avoid diesel unit. In passenger van model all 14 passengers have separate seats so all experience similar comfort and luxury. Price of the van varies so it is up to your choice and selection of optional features. Service interval for Sprinter is 15000 miles which keeps your van working more rather than in workshop. Exterior of the van is not very appealing except Mercedes three spokes badge at front but in performance rivals cannot beat it.