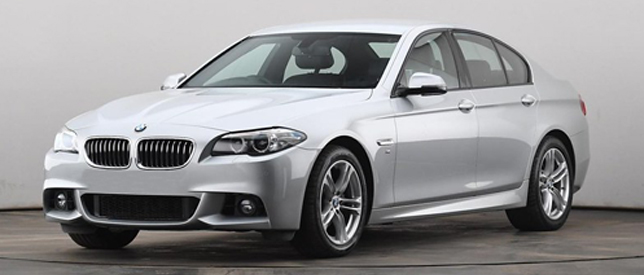 13

Jul

20
It has been found good for daily commuting as well as for the weekend long-distance drive
BMW 5 series saloon 520d categorized as one of the top mid-level executive vehicles. We all know SUVs are more appealing now a day and scepticism about diesel engine carbon emission has made things harder but this car with all-round performance has strengthened ray of hope.
This car has been in markets for a quite long time so you can get BMW 520d engine for sale and install it in your car. These used car engines are made glitch-free so that buyers can get the performance they desire. BMW has always been known for the best engines and driver-centric cars.
It has been found good for daily commuting as well as for weekend long-distance drive so it easily qualifies for a nice family car. This model of 5 series, BMW 520d is very popular among drivers for smooth performance and low emission, which surely minimize road tax too. This has been proved after months of the drive so it is not just a claim but the practically proven trait of BMW engine.
M Sport variant gives it more aggressive appearance and ads thrill too but the SE model is also worth considering. SE trim package gives you smaller wheel for a comfortable ride, leather seat covers, eight-speed auto gearbox, satellite navigation and front and parking sensors for front and rear so nothing of great value missing in this package. To satisfy buyers there is a long list of options to equip their saloon as they like to.
New BMW I Drive system promptly responses
BMW engines are frugal and strong performers so reconditioned BMW engines are in demand. Such a repute of power machines keeps appealing buyers even when they are in used condition. Among optional tech features, you can choose electronic dampers, split and fold rear seats and gesture control to make things happen with the move of your hands.
Such sophisticated use of technology makes it a car of the modern-day. Ride quality is remarkable so you find it comfortable on patchy roads. The four-cylinder engine is quiet and robust so on a frosting morning, you will find it ready to move without vibration as in earlier models of the car.
With such a finely tuned engine it is of no point to upgrade to 530d and spend extra money. Overall vehicle refinement is great, though it is a diesel engine in characteristics it is quite like a petrol engine. Fuel economy is splendid so does acceleration. The infotainment system of the car has also placed it higher among contenders.
New BMW iDrive system promptly responses so you do not need to take your eyes off the road to see whether the command has been executed or not. With touch screen facility you can just touch on the destination before starting the journey and the sat navigation system guides you.
Shortcut buttons and the rotary dial is also there to further enhance practicality and make use of tech feature easier when on the move. Some of the competitors do not offer such luxury and accuracy in their infotainment systems.
It is not only plush but has a sense of strongly building a cabin
The impression of the interior is of lavish standards so once gain BMW is ahead of many in the segment. It is not only plush but has a sense of strongly build cabin so you have comfort which you can trust upon too. You can make the cabin further ambient with the liberty to select from 11 different lighting colours.
This facility soothes the riders and offers them an atmosphere to enjoy and relax. BMW 520d engine is paired with eight-speed auto speed transmissions which smoothly accelerate and you take it to formidable speed in just no time. BMW engines suppliers UK is a good source for buyers of used car engines.
You can confirm the availability of your desired engine with these suppliers and can also ask for the price of the unit. Space at rear for luggage is not ideal as it has been shaped awkwardly. The car seems either bigger version of 3 series or smaller of 7 series so it is rightly in between the two series of BMW.
Fuel average figure is less than 50mpg but it jumps to 60mpg
5 series shares same Cluster Architecture of 7 series so it has reduced considerable weight of 100kg, thanks to the use of aluminium, magnesium and titanium which not only add to the strength of the chassis but also make it lighter. Fuel average figure is less than 50mpg but it jumps to 60mpg without any special effort when you take it to the motorway.
Average fuel consumption figure also includes urban congested traffic areas so it is very good and economical for owners of the car. This fuel consumption figure is quite impossible to even think of while running an SUV so practically this car is a better option than a Hybrid model of SUV in terms of fuel average.
With Eco Pro driving mode the best fuel efficiency is experienced. Gearbox has been altered as well as the response of throttle and steering to increase fuel efficiency. Another facility is heater timer so that you can heat the cabin before entering the car on a chilly morning.